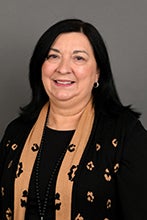 Mission Statement:  Patient Relations is committed to proactively providing services that meet or exceed the needs of our patients and families in a family-centered environment. 
Our Patient Representatives visit with patients and their families to ensure patient satisfaction and assist them with needs that may arise during their visit at Children's of Alabama. 
Should you have a question or concern about your experience at our hospital, we suggest you first address your concern with your nurse, the department manager, or your doctor. If the concern remains unresolved, the Patient Relations staff is available to assist you.
 
---
Contact Us
To report a concern without fear that it will affect the care your child receives, contact a Patient Representative at 205-638-3999.
Office Hours
Monday-Friday, 8:00 a.m. – 4:30 p.m.