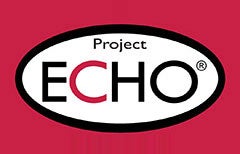 Children's of Alabama and the UAB Department of Pediatrics have partnered to bring Project ECHO to Alabama! Project ECHO (Extension of Community Healthcare Outcomes) is an innovative "telementoring" platform designed to bring expert subspecialty knowledge and best practices directly to communities all across Alabama by connecting primary care providers "spokes" to subspecialty team "hubs."
---
How does Project ECHO work?
Using the power of videoconferencing, primary care providers connect virtually to a subspecialty hub team and a network of primary care providers across the state. Each session is called an ECHO "clinic." A clinic typically includes a brief, high-yield didactic, but the meat of the learning takes place over in-depth discussions of real-world cases presented by the primary providers. All participants in the learning network contribute to the discussion in an "all teach, all learn" model, and recommendations for practice are shared.
---
What do I need to participate?
Computer with camera/webcam/microphone, smartphone with front-facing camera, or just a phone
Internet access
---
How do I participate?
Sign up for the ECHO project(s) you are interested in on the pages below
You will be sent a link via e-mail to join prior to each session
If you have a case to present, submit a Case Presentation Form to the ECHO coordinator (links are on the individual pages)
Many ECHO sessions are held around lunchtime. Feel free to eat and join at the same time!
---
How much does it cost?
Nothing! We provide the teleconferencing software at no cost to providers.
---
Other benefits?
Free CME for each ECHO session!
---
Current ECHO Opportunities:
Project ECHO: Autism
Project ECHO: Pediatric Diabetes & Obesity - A Mini Residency