Nursing Professional Development
---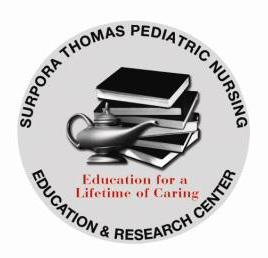 The mission of Nursing Professional Development Center is to design and implement high quality programs of professional development in which nurses engage to acquire and maintain competence, enhance professional nursing practice, and support the achievement of personal career goals. 
The Nursing Professional Development Center  offers the following to all health care professionals working at Children's of Alabama:
American Heart Association Basic Life Support (BLS) and Pediatric Advanced Life Support (PALS) courses
Nursing Service Orientation
Transition to Practice (TIP) – newly hired/new graduate nurses
Education support / consults
Pediatric continuing education programs
Audiovisual equipment inclusive of mannequins
Coordination of clinicals for schools of nursing
Online resources, including Ovid and EBSCO
Children's of Alabama is an Alabama Board of Nursing Provider for continuing nursing education.
---
Department location:
Children's Harbor Building
Bradley Lecture Center, 4th floor, Suite 410
---
Contact Information
Nursing Professional Development
1600 6th Aveune South
Birmingham, Alabama 35233
Telephone: 205-638-9127
Fax: 205-638-6066
Email: nursing.education@childrensal.org
Hours of operation: Weekdays, 8:00 a.m. - 4:30 p.m.
Department Director
Alyssa Cooper, MSN, RN-CPN
Alyssa.cooper@childrensal.org 
Phone: 205-638-6113
 
Administrative Support
Tera Stallworth, MHA, BS
Professional Development Associate
tera.stallworth@childrensal.org
Phone: 205-638-9127
Barbara Wilhite
Secretary
barbara.wilhite@childrensal.org
Phone: 205-638-6246
 
Educators
Elsie Anwah, DNP, MSN, RN, CRNP-AC (BLS, PALS Coordinator)
elsie.anwah@childrensal.org
Phone: 205-638-9407
Jennifer Childress, PhD, RN, CPEN (Coordinator for Nursing Service Orientation and Transition into Practice Program)
jennifer.childress@childrensal.org
Phone: 205-638-7738
Debra Stewart, MSN, RN (CA orientation, Schools of Nursing)
debra.stewart@childrensal.org
Phone: 205-638-9909
 
Nursing Policy and Procedure Coordinator
Ann Bentley, BSN, RN, CPN
ann.bentley@childrensal.org
Phone: 205-638-6941
 
Simulation Center Staff
Sara Ewert, CRNP
sara.ewert@childrensal.org
Phone: 205-638-7301
Carrie Norwood, BSN, RN, CPN
carrie.norwood@childrensal.org
Phone: 205-638-6407
Kandi Wise, BSN, RN
kandi.wise@childrensal.org
Phone: 205-638-6151