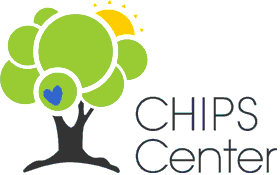 "The true meaning of life is to plant trees,
under whose shade you do not expect to sit."
- Nelson Henderson
Children's Hospital Intervention & Prevention Services (CHIPS Center)
Promoting health and healing for those affected by suspected child abuse and neglect.
Since 1995, the CHIPS Center at Children's of Alabama has served as an outpatient clinic where children who have experienced suspected abuse, and their families impacted by suspected abuse, can come for support, hope and healing. The CHIPS staff is a team of licensed professional counselors, doctors, licensed social workers and sexual assault nurse examiners.
CHIPS provides forensic medical evaluations, social work support services, counseling services and prevention education services. Learn about the services available.
---
Our center is conveniently located in the Arlington Business Center, across the street from Children's Park Place clinics:
1501 4th Ave. South
Birmingham, AL 35233
Phone: 205-638-2751
Fax: 205-638-2750
---
Support CHIPS
More than 25 years ago, generous supporters helped plant seeds of hope for victims of suspected child abuse and neglect with the creation of the CHIPS (Children's Hospital Intervention and Prevention Services) Center at Children's of Alabama. The CHIPS tree in our logo stands as a symbol of strength, safety and refuge for the children we serve. And even on the most difficult days, generosity from the community continues to help us grow.
---
Plant seeds of hope with a gift to help meet the greatest needs of the CHIPS Clinic this year.
---
Help the CHIPS Clinic by purchasing toys and other essential items from the registry.