Project ECHO: Pediatric Diabetes & Obesity
---
Join us for our updated program! We look forward to collaborating with you to bring best practice care of pediatric diabetes & obesity to the children of Alabama!
---
You asked for more ECHO sessions, so here they are!
Summer 2020 Bonus Session 1:
Title: "Diabetes & Endocrine Q & A"
Date/Time: Friday, June 19th from 12-1 PM, CST
Description: Poll your friendly neighborhood endocrinologists about any general diabetes or endocrine topic!
Summer 2020 Bonus Session 2:
Title: "Growth Surveillance and Short Stature"
Date/Time: Friday, July 17th from 12-1 PM, CST 
Description: This session will review current recommendations for primary care approach to growth surveillance and work-up of short stature
---
Why Project ECHO?
Pediatric diabetes, metabolic syndrome and obesity are on the rise. Primary care providers on the front lines of patient care want convenient and up-to-date learning opportunities in best practice medical care of complex conditions. ECHO's case-based and collegial learning format is the ideal program for this goal. Through Project ECHO, our providers can offer education and support for you in treating these conditions!
Project ECHO Summer/Fall 2020: Pediatric Diabetes and Obesity Handout
---
How will Project ECHO: Pediatric Diabetes & Obesity help me?
By participating in this ECHO program, you will have the opportunity to:
Present de-identified cases and obtain specialist feedback
Review evidence-based practice guidelines
Gain confidence in treating patients with diabetes and obesity
Take advantage of convenient virtual learning
Become an expert in your community!
This small commitment can help you reap huge rewards in your practice and community!
---
Sign Up Today!
Contact project coordinator Michelle Coulter at endoecho@peds.uab.edu or 205-410-9162 to sign up. You may also register online at echoalabama2020.eventbrite.com.
---
How to Submit a Case for Project ECHO: Pediatric Diabetes & Obesity
Please complete the case presentation form and return via fax to 205-638-9821 Attn: Michelle or email at endoecho@peds.uab.edu.
---
Our Partners
---
Meet Our Team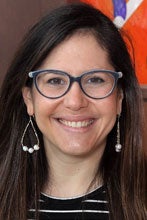 Giovanna Beauchamp, MD
Assistant Professor
Pediatric Endocrinologist
ECHO Lead
---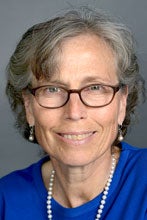 Gail Mick, MD
Professor
Pediatric Endocrinologist
---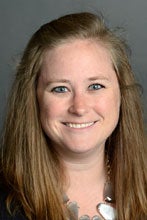 Michelle Coulter, CRNP
ECHO Project Coordinator
Pediatric Endocrine Nurse Practitioner
---
2020 Schedule
All sessions occur from 12:00–1:00 p.m., CST.
Project ECHO: Pediatric Diabetes & Obesity Sessions Handout
---
Mini Session 1: Type 2 Diabetes/Metabolic Syndrome
Friday, February 7 – Prediabetes: Diagnosis and Management on the Front Lines
Friday, February 21 – Metabolic Syndrome: What Is It and Why Does It Matter?
Friday, March 6 – Distinguishing Type 1 and Type 2 Diabetes
Friday, March 20 – Type 2 Diabetes in Children: Medical Management Strategies
---
Mini Session 2: Obesity
Friday, April 3 – Comprehensive Care of Obesity: Weight Management Clinical Perspective
Friday, April 17 – Healthy Lifestyle Choices: Meet the Dietician
Friday, May 1 – Motivational Interviewing: Encouraging Your Patients to Reach Their Goals
Friday, May 15 – Endocrine Approach to Obesity
---
Mini Session 3: Comorbidities of Type 2 Diabetes/Obesity
Friday, August 7 – Comorbidity: Polycystic Ovarian Syndrome
Friday, August 21 – Comorbidity: Non-Alcoholic Fatty Liver Disease
Friday, September 4 – Comorbidity: Dyslipidemia
Friday, September 18 – Comorbidity: Hypertension
---
Mini Session 4: Type 1 Diabetes
Friday, October 2 – Type 1 Diabetes in Children: Medical Management Strategies
Friday, October 16 – Type 1 Diabetes: Technology- Pumps, Sensors and Beyond
Friday, November 6 – Type 1 Diabetes: Screening for Comorbidities and Complications
Friday, November 20 – Type 1 Diabetes: Everyday Issues- School, Sports & Everything In Between