Palliative and Supportive Care
---
Providing compassion and support for pediatric patients and their families
Children's of Alabama's Palliative and Supportive Care Team is a specially trained team that provides care for children and their families with serious illnesses. Our team is designed to work with care providers to support patients and their loved ones. We focus and on all levels of suffering including physical, social, emotional, and spiritual.
---
Our Goals
To help patients and families who are facing serious illnesses by using a team approach.
To provided support for the family and patient with respect to their wishes and values.
To improve the quality of life for both the patient and the family.
To assist with end-of-life fears and concerns by providing compassionate care throughout their illness.
---
Our Vision
All children and their families have access to excellent pediatric palliative care to ensure we are matching clinic care interventions with the goals of the patients and their families. 
The Children's of Alabama Palliative and Supportive Care Team works together with other healthcare providers to promote wellbeing by helping patients and families to:
Maintain hope
Preserve dignity
Ease the burdens of care giving
Experience comfort, care, and peace
---
The Palliative and Supportive Care Team seeks to do this by providing patients and families with:
Symptom control
Pain management
Emotional and spiritual support
Clear communication between patient, family, and healthcare providers
Assistance with understanding your child's medical condition and treatment options
End-of-life planning
Coordination of care between inpatient, outpatient, and home care services
Transition to Hospice when appropriate
Where do we go for palliative care?
Any nursing unit can call for a Palliative Care consult. You will stay with your current doctor and your current unit, and the Palliative and Supportive Care Team will visit you. In some cases, transfer out of the intensive care unit setting may be possible.
How do we get to meet the Palliative and Supportive Care Team?
If you feel that palliative care is something that could help you, your family or your child, simply talk to your nurse or doctor. They will contact the Palliative and Support Care Team.
---
Palliative and Supportive Care Team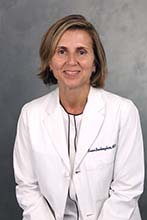 Susie Buckingham, MD, FAAP
Assistant Professor, Hospice and Palliative Medicine and Pediatrics
Medical Director, Palliative & Supportive Care
Children's of Alabama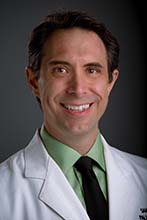 Sam Perna, DO, FAAHPM
Associate Professor
UAB Palliative Medicine and Pediatrics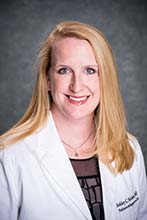 Ashley C. Nichols, MD, FAAHPM
Associate Professor
UAB Palliative Medicine and Pediatrics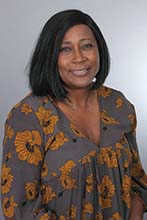 Tracey White
Secretary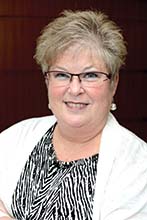 Christy Carlson, RN, BSN, CHPPN
Team Coordinator/Clinician