Due to COVID-19 the following restrictions are in place for the Surgical and General Anesthesia Imaging areas:
Two parents/caregivers are allowed to bring the child
Caregiver and patient are requested to wear a mask while in the facility
No other visitors, including siblings allowed
If your child is ill, please call the clinic or Doctor's office before arrival for additional instructions
Do not visit if you have flu-like symptoms and/or cough, fever and/or shortness of breath
---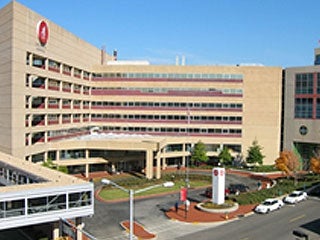 Welcome to Children's of Alabama Lowder One Day Surgery. We are a 23-bed unit located on the second floor of the Lowder building on the Children's of Alabama campus. We specialize in preparing patients and families for surgery, caring for patients after surgery and educating families on what to expect after discharge. We have staff that is specially trained to care for your child throughout the surgical process. Our focus is on making your visit with us a positive experience. On this site, you will find some helpful tips and information that may be useful to you before, during and after your stay with us.
Russell Campus (Lowder Buidling)
2nd floor Lowder building
1600 7th Ave South
Birmingham, Alabama 35233
Phone: 205-638-9100
To help protect our patients from respiratory illness, between October 1st and April 1st, visitors to our surgical areas and inpatient units must be at least 12 years of age and illness symptom free.
---
Directions
View Map to Russell Campus (7th Avenue Parking Deck)
Use the crosswalk on Level 2 when exiting the 7th Avenue parking deck for direct entry to the hospital's 2nd floor. After exiting the crosswalk, follow the hallway to the right through the hospital and into the Lowder building. Enter the 2nd glass front waiting area immediately to your left and you will be at the registration desk. 
One vehicle per patient may be parked at no charge. Please bring your parking ticket with you to One Day surgery.
---
Common Surgical Services Provided
Primarily outpatient procedures
GI (upper & lower endoscopy)
ENT (ear tubes, tonsillectomy & adenoidectomy)
Dental (cavity repair)
Genitourinary (circumcision, orchiopexy)
APASS Pre-anesthesia Evaluation
If your child is scheduled to have general anesthesia, please complete an APASS Online Patient Questionnaire at least 2-3 business days prior to the surgery, procedure or imaging scan.