Pediatric and Infant Center for Acute Nephrology (PICAN)
---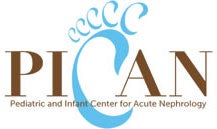 PICAN was established in 2013 as a service of Pediatric Nephrology at Children's of Alabama.
Mission: To provide the best available comprehensive multi-disciplinary clinical care, education and research for children with acute kidney injury and neonates with kidney disease.
Vision: By improving our understanding and disseminating knowledge, the center will improve the outcomes of neonates and children with kidney disease throughout the world.
To achieve its mission, PICAN has adopted a three-pronged model that focuses on excellence in the following areas.
---
Clinical Care
We strive to provide state-of the art comprehensive care for each of our patients, maintaining excellence at every level (bedside, dialysis, ICU). We frequently look to perform quality assessment and improvement while seeking ways to innovate our clincial care. One of these ways in through using the Aqadex system, learn more.
Another way that PICAN is working to develop best practices through clinical care is through NINJA. NINJA stands for "Nephrotoxic Injury Negated by Just-in-Time Action". Besides being the best acronym, NINJA is a multi-site kidney injury reduction quality improvement initiative with the goal that children receive only the nephrotoxic medications that they need for as long as they need them. At Children's of Alabama, this hospital wide initiative began on August 25, 2014. We are working with eight other hospitals to develop best practices with the hopes that we can spread this important safety initiative to other children's hospitals. PICAN received an R18 grant from the Agency for Healthcare Research and Quality to continue this important work. Children's of Alabama is the first hospital to implement Baby NINJA. Baby NINJA uses identical methods as NINJA in the NICU to prevent AKI in neonates.
Therapies which we support: Acute Peritoneal Dialysis, Continous renal replacement therapy (CRRT), acute hemodialysis, Therpeatic Plasma Exchange, Extracoporeal Photopheresis.
---
Research
The PICAN team provides infrastructure to conduct innovative research on pediatric and neonatal acute kidney injury. Our success is to be meaured by:
Grants/contracts
Abstracts to national meetings
Speaking engagements
Original manuscripts
Reviews/book chapters
Learn more on PICAN's research page.
---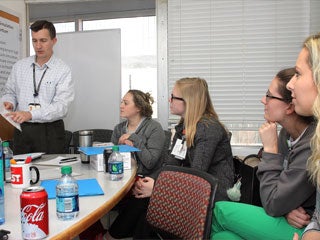 Education
Residents
Fellows
Faculty
Bedside nurses
Dialysis staff
Outside institutions
Research teams