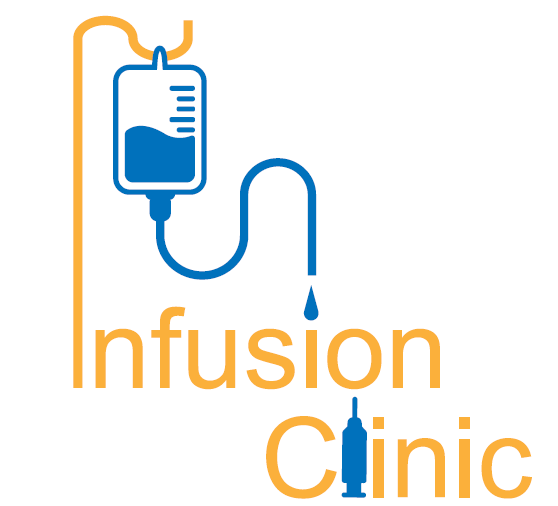 The Infusion Clinic provides intermittent intravenous (IV) medications as prescribed by the patient's physician for treatment of the disease/condition. These medications can take as little as two minutes or as long as eight hours to infuse.
Contact
Infusion Clinic
Main Phone: 205-638-7084
Main Fax: 205-638-7098
---
Locations
Infusion Clinic
Clinic 1
Lowder/McWane Building
1600 7th Ave. South
Birmingham, AL 35233
7th Ave. Parking Deck Directions
Park Place Infusion Clinic
Clinic B
Park Place North
1601 4th Ave South
Birmingham, AL 35233
5th Ave. Parking Deck Directions
---
How Does the Infusion Clinic Work?
Patients are seen by appointments only.
Clinic hours are Monday through Friday 8a.m. -4:30p.m.
Appointments are scheduled at 8a.m. or 12p.m.
Sometimes we might have to schedule an infusion at 9:00a.m., but this is rare.
The length of the appointment depends on the medication being infused. Some medications will take all day to infuse and need to be scheduled at the 8a.m..
Who Works in the Infusion Clinic?
Infusion Clinic staff is made up of Registered Nurses (RN) and Clinic Assistants (CA).
What Patients are seen in the Infusion Clinic?
The Infusion Clinic is a referral service.
Patients may be referred from specialty services, such as: Endocrinology, Immunology, Rheumatology, Allergy, Dermatology, Cardiovascular, ENT, Gastroenterology, Genetics, Nephrology, Neurology, Pulmonary, Sports Medicine, and Surgery.
Where is the Infusion Clinic Located?
While there are two locations, Infusion Clinic is one department and the staff rotate between the clinics. Generally depending on open appointment availability, we will try to schedule you at the clinic that is closest to your prescribing physician.
Clinic 1 is located on the first floor of the Lowder/McWane Building. It is best accessed from the 7th Avenue parking garage.
Park Place Infusion is located in Clinic B on the ground floor of the Park Place North building. It is best accessed from the 5th avenue parking garage, using the north elevators.
Parking is free for our patients. You will be asked to pull a ticket to enter either garage. Please bring the ticket in with you and the registration staff will validate your parking ticket.