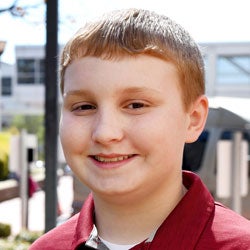 When Tisha and Brian Ward of Montgomery learned they were expecting baby Evan, they knew the likelihood of him being born with hemophilia was high.
"I'm a carrier. I found out in my early teenage years and my younger brother was born a severe hemophiliac," Tisha said. "We knew there was a chance, so we just knew we had to plan accordingly."
Hemophilia is a blood disorder in which the blood does not clot properly. According to the U.S. Centers for Disease Control and Prevention, there is a family history of hemophilia in about two-thirds of cases....
---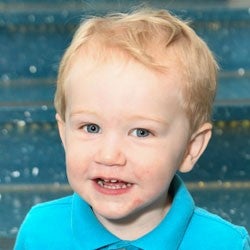 When Jason and Tabitha White were pregnant with son Cayden, they knew there was a chance he could have hemophilia – a bleeding disorder in which the blood clots slower than normal or not at all. Tabitha is a genetic carrier of the disorder and Tabitha's father had Severe Hemophilia A. The Whites soon learned Cayden and his grandfather share the same diagnosis. "He got to go home a couple of days after birth like normal, but due to his diagnosis, our pediatrician referred us to our hematologist about a week later," Tabitha said.
The Whites were referred to Christina Bemrich-Stolz, M.D., MSPH, at Children's of Alabama, where they received an overview of how to manage the condition, what to look for and typical protocol for a bleed...