Physicians to Children
We consider it a privilege to provide healthcare to your child. We are trained and equipped to care for newborns through college age patients.
Our Location
470 Taylor Road, Suite 210
Montgomery, AL 36117
Office: 334-293-5033
View This Location
Welcome to Physicians to Children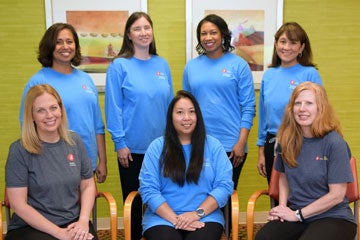 Physicians to Children in Montgomery was founded by Dr. Robert "Bob" Beshear in 1977. "Dr. Bob", as he has always affectionately been called by his patients, spent his career as a tireless voice for Alabama's children both locally and statewide. Originally on Eastern Boulevard, the practice was purchased by Children's of Alabama in 1996 and relocated to the Taylor Medical Complex in February of 2011.
Another source of pride in our office is the family atmosphere provided by such a close-knit group of employees. These are the folks who greet you with a smile at the front desk, with courteous attention on the telephone, and with compassionate commitment throughout our office. We are like a family and our patients feel this loving atmosphere which is so rare in today's hectic world.
Physicians To Children is proud of the many years of service our practice has provided to children of central Alabama. In addition, we serve patients from surrounding areas such as Selma, Clanton and Andalusia. Our physicians, nurses and entire staff feel a unique and genuine calling to care for children and their families.
---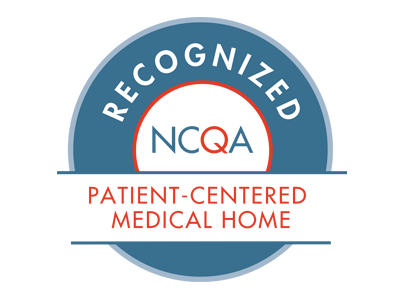 Physicians to Children is proud to receive Patient Centered Medical Home certification from the National Committee for Quality Assurance (NCQA) in 2020.
The NCQA Patient Centered Medical Home is a model of primary care that combines teamwork and information technology to improve care, improve patients' experience of care and reduce costs.
Comprehensive aspects of patient care including referrals, medication pick-ups, diagnostic tests, immunization administrations and other services are provided by the practice.
Thank you for trusting Physicians to Children for your child's medical care.
The goal of Physicians To Children is to provide quality infant, child and adolescent health care to families. Our purpose as pediatricians is to help you develop the kind of skills you will want to have to care for your child and to help him or her develop into a healthy and able adult. In doing so, our hope is that you will reap greater pleasure from the many satisfactions of parenthood. The more familiar you are with the fine points of growth, development, and child care, the more easily you will be able to understand and communicate with your child and fewer will be the difficulties.
Insurances Accepted
We accept and are providers for most major insurance policies including:
Blue Cross and Blue Shield of Alabama
United Health Care
Viva
Tricare
Aetna
Due to high practice volumes, our Medicaid panel is currently closed to new patients except for siblings of current patients and current patients that have switched to Medicaid.
When you make your first appointment with Physicians to Children, you will need to speak with our business office to verify that we take your insurance. If you have any questions about your insurance or your coverage, please contact our business office or your insurance company.
Payment/Financial Policy
Our primary interest at Physicians To Children is in taking care of your child. However, we must enforce our payment/financial policy in order to continue to provide your child the best care possible.
We will routinely accept and file claims with most insurances. However, ensuring that your account is fully paid will be your obligation.
Office visit fees/copays/deductibles are due and payable at the time service is rendered. You will be expected to pay for your co-pay/deductibles and payment for non-covered services at the time of your visit. We accept cash, personal checks, and credit/debit cards (MasterCard and Visa).
There is $29 fee for all returned checks.
Statements for overdue accounts are mailed monthly.
Accounts that are overdue for more than 90 days will be considered for outside collections.
Please notify our business office if you need to make special financial arrangements.
Please notify us immediately if your insurance changes so that we may properly file your claims.
Financial Assistance
You may be eligible for financial assistance under the terms and conditions the hospital offers to qualified patients. For Children's Financial Assistance Policy contact 1-844-750-8950 or contact the Business Office at 205-638-2722. You can also visit www.childrensal.org/financial-assistance for additional information.
Don't Take Shortcuts with Your Children's Health! Put a "Medical Home" Roof Over their Heads!
As you may know, some parents are opting to use urgent care, national telephone care companies and in-store clinics for their children's healthcare. As your child's pediatrician, I ask you to consider these facts.