Pediatric Practice
Pediatrics East – Trussville
520 Simmons Drive
Trussville, AL 35173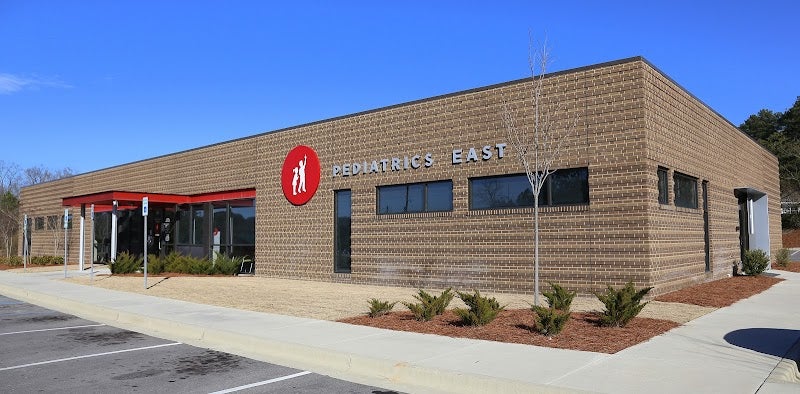 Welcome to Pediatrics East–Trussville
Pediatrics East was started as the vision of Dr. Vincent Carnaggio in 1957 to serve the pediatric community in the eastern part of Birmingham. He was joined by Dr. Andrew Charles Money after five years of growth and together they made a positive impact on pediatric health care in the eastern area. More than 50 years later, we are eleven physicians strong and honored to be treating the children, grandchildren and great-grandchildren of former patients.
Pediatrics East was purchased by Children's of Alabama in 1996 and today operates two locations serving both sick and well children from birth to 21 years.The original Roebuck office relocated in 2011 to Trussville. Through these two offices, Pediatrics East provides pediatric medical care to families in Jefferson, St. Clair and Blount counties and the surrounding areas.
Pediatrics East was proud to receive Patient Centered Medical Home certification from the National Committee for Quality Assurance (NCQA) in 2013. The NCQA Patient Centered Medical Home is a model of primary care that combines teamwork and information technology to improve care, improve patients' experience of care and reduce costs. We were recertified in 2022.
Comprehensive aspects of patient care including referrals, medication management, diagnostic tests, immunization administrations and other services are provided by the practice.
Thank you for trusting Pediatrics East for your child's medical care.
MAKE A PAYMENT TO PEDIATRICS EAST
Providers at This Location