Vestavia Pediatrics
We consider it a privilege to provide healthcare to your child. We are trained and equipped to care for newborns through college age patients.
Now Welcoming New Patients!
Our Location
1936 Old Orchard Rd
Vestavia Hills, AL 35216
Office: 205-978-3200
View This Location
Welcome to Vestavia Pediatrics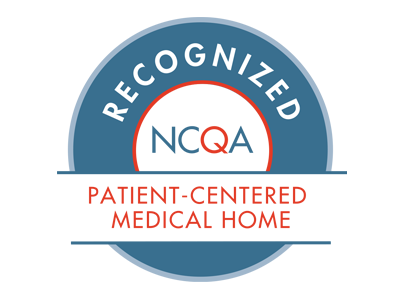 Drs. James Johnson and David Simpson established Vestavia Pediatrics in 1972, and Dr. Rick Smith joined them in 1976. The practice was purchased by Children's of Alabama, joining the network of primary care practices in 1997. Today, the office operates on two separate floors – the original practice on the upper level and a ground-level "Well Clinic" where well children ages newborn to age 5 are seen.
Our five pediatricians provide care for children from birth through college age. Our goal is to make your visits to our office as pleasant and stress-free as possible while we share in your child's care. Our staff is well trained to provide for your child's medical needs, including well and sick visits, immunizations and school forms. If your child needs more specific treatment beyond a general pediatrician, we can refer you to any of the highly qualified specialists in the Birmingham area.
Vestavia Pediatrics received the highest Patient-Centered Medical Home certification from the National Committee for Quality Assurance (NCQA) in 2016. The NCQA Patient-Centered Medical Home is a model of primary care that combines teamwork and information technology to improve care, improve patients' experience of care and reduce costs.
Thank you for trusting Vestavia Pediatrics for your child's medical care.
Business Office Information
Business Office Phone Number: 205-978-5720
Business Office Fax Number: 205-978-5745
File Room Fax Number: 205-978-3211
Prescription Refills: 205-978-3201
---
General or Administrative Questions:
Email us at vestpeds@childrensal.org with question.
To request immunization forms, school forms, camp forms, daycare forms, or sports physical forms call 205-978-3200 and press 6.
To request an insurance or medical referral, call us at 205-978-3200.
Click here for information regarding types of insurances accepted, financial policy and to request insurance referral forms (PDF)
---
Financial Assistance
You may be eligible for financial assistance under the terms and conditions the hospital offers to qualified patients. For Children's Financial Assistance Policy contact 1-844-750-8950 or contact the Business Office at 205-638-2722. You can also visit www.childrensal.org/financial-assistance for additional information.
EMERGENCY OR AFTER HOURS CALLS: If you have a medical emergency or an urgent question that will not wait until after 7:30 a.m. or our next business day, please call our office at 205-978-3200. If you feel you have a life-threatening medical emergency call 911.
To Become a New Patient
Call our office and let us know you would like to be a patient.
You may wish to speak with our business office to verify insurance information.
Please print out our New Patient Information, complete and return to us prior to your first visit.
We do require previous medical records prior to all physical/well check up exam's. A Medical Record Release form is also included in the New Patient Information packet.
Please visit the Business Office area of our website for other insurance information and our business policies.
---
Don't Take Shortcuts with Your Children's Health! Put a "Medical Home" Roof Over their Heads!
As you may know, some parents are opting to use urgent care, national telephone care companies and in-store clinics for their children's healthcare. As your child's pediatrician, I ask you to consider these facts.
What Is My Health Record
With our My Health Record Portal, you can do the following:
Update your child's personal information
Ask non-emergent questions online to our nurse
Request prescription refills
Request forms such as immunization forms
For all requests, please allow up to 3 business days for your request or question to be processed.
If you need to be called today, please call our office, of if you have a medical emergency, please call 911.
---
Registering Your Child
To access your child's patient portal, you must be registered by Vestavia Pediatrics. To register, you must either request a registration in the office or call our office at 205-978-3200. Once you have been registered by Vestavia Pediatrics, you will receive an email confirmation with a link to set up your account. You will enter YOUR information not the patient's to set up the account. Please allow 24 hours for your account to be activated once your child has been registered.
---
Accessing Your Account
To access your account, go to www.myhealthrecord.com to login.
Appointments and Rx Refills
Appointments
To make an appointment, call: 205-978-3200
If you desire to see a particular doctor, please specify to the receptionist, otherwise the doctor available will see your child. Each doctor is available to see your well child for checkups in our Well Clinic on specified days each week. We can schedule checkups in this clinic for children ages newborn through 5 years if you request this.
What to do after hours or on holidays:
If you have emergency medical needs when the office is closed, please call our office number, 205-978-3200. Our answering service will take the call and have someone return your call. Often a registered nurse will return your call. If she cannot handle the problem, or if you specifically need to speak with one of the doctors, please ask.
If you need to speak with a doctor or nurse during business hours:
Call the office and ask that a nurse return your call. If the nurse is unable to answer your question, she can consult with the doctor. Many times our nurses can answer routine questions and this allows the doctors to allot more time to patients in the office. Calls will usually be returned by our nurses within an hour unless they are exceptionally busy. The doctors return their calls between patients and may be a little longer returning calls for this reason. Emergency calls will be taken at the time the call is received.
---
Prescription Refills
Prescription refills can be requested by calling our office during regular office hours (7:30 a.m. to 4:30 p.m. Monday through Friday), 205-978-3200.
All refill requests must be reviewed by your child's physician to determine if the refill is medically appropriate and/or if your child is up-to-date on required physical or medication management exams. We do request 24 hours to process all prescription requests. Online refill requests made after-hours or on weekends are processed on the next regular business day.