Over the Mountain Pediatrics
We consider it a privilege to provide healthcare to your child. We are trained and equipped to care for newborns through college age patients.
Our Location
3300 Cahaba Road, Suite 102
Birmingham, AL 35223
Office: 205-870-7292
View This Location
What to do prior to your first visit: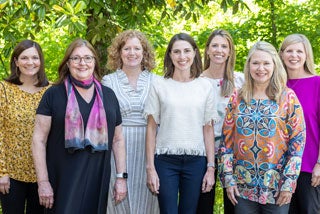 Send a copy of your child's immunization record and pertinent medical history via mail, email, or fax (205-638-9996). Including a copy of your insurance card could expedite your registration.
Fill out forms including:
Patient Information Form (PDF)
Medical History Form (PDF)
Release of Information Form (PDF)
Consent for Treatment of a Minor Child (PDF)
---
When is my child due for his/her next check up?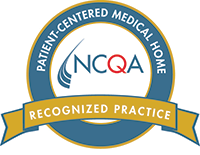 We encourage parents to follow the American Academy of Pediatrics recommendations for well child checkups which are as follows:
First year- hospital follow up visit (usually within the first week of life, as recommended by Pediatrician), 2 weeks, 1 month, 2 months, 4 months, 6 months, 9 months and 1 year.
Second year- Visits at 12, 15 and 18 months of age, or more often if recommended by your pediatrician.
Preschool/School aged children- schedule visits annually.
Note that most insurance requires 365 days to pass between check up visits. An exception is Alabama Medicaid which allows (and requires) 1 check up every calendar year.
For children with chronic medical problems (for example: asthma, eczema, seizures, ADD/ADHD) or on chronic medications you will be seen more frequently for follow up. Asthma and ADD/ADHD patients are followed every 6 months.
Well Child Visits & Immunizations
Our usual well child visits are scheduled for age 1 week, 1 month, 2 months, 4 months, 6 months, 9 months, 12 months, 15 months, 18 months, and 2 years. We continue to see children on a yearly basis until age 18. More frequent routine examinations might be necessary for children with chronic diseases or those on daily medications.
We follow many chronic illnesses more frequently, for example Asthma and ADD/ADHD patients are seen for a check up every 6 months.
Vaccines are a critical part of keeping your child healthy and will be given at most of the well child visits. For more information on our recommendations and beliefs on vaccines please visit the Vaccination Information tab on the left.
Well child visits are scheduled by appointment only Monday-Friday from 9:00-5:00. If you are unable to keep an appointment, please call our office as soon as possible so that we can reschedule your appointment.
Sick Visits
Please call our office as soon as you recognize that your child needs to be evaluated for an illness or injury. Our goal is to see your sick child on the day that you call our office, however there could be times we cannot meet this goal due to high volume of sick children in the fall/winter months.
Telephone Calls
Questions and minor illness can often be handled over the telephone. Our experienced office nurses are able to offer recommendations over the phone about the treatment of certain illnesses. Please call our office with any questions from 8:30-4:30 about your child's health and a nurse will call you back as soon as possible.
After discussing the nature of the child's problem the nurses will give you advice about the situation. In some cases, they will take a message to discuss the condition with one of the Pediatricians. As a general rule, we will not prescribe antibiotics or other medications for an acute problem over the phone, without evaluating your child at the office.
After Hours
We use a nurse triage system through Children's of Alabama to answer your questions after hours. These nurses are highly trained and are available to give telephone advice to address your child's urgent problems. They will be able to refer your child to Children's South After Hours Clinic or to Children's Hospital ED in more serious cases.
One of our Pediatricians is always on call for emergencies when our office is closed.
In Case of Emergency
In the event of an acute emergency, take your child immediately to the Children's Hospital Emergency Department.
---
Financial Policy Addendum - Effective October 1, 2016
Patients who are covered by a Health Insurance Exchange policy and are then placed into a "PENDED" status for failure to pay the required premium will be treated as SELF PAY patients. As such, patients will be required to pay a $90 deposit for the current visit and 100% of all previous uncovered charges prior to being seen. If this status is resolved between the patient and insurance company a refund will be issued to the patient. If the patient refuses to comply with the Over the Mountain Pediatrics Financial Policy as stated above, the patient will be dismissed from the practice.
Financial Policy
Professional fees are due and payable at the time service is rendered. Responsibility for payment is your direct obligation-not your insurance company's. Your co-payment and payment for non-covered services is expected at the time of service.
Our physicians participate in the following insurance plans:
Blue Cross Blue Shield of Alabama
Alabama Medicaid
United Healthcare
VIVA Health
Health Choice of Alabama (Aetna)
Cigna
Tricare Standard
Humana-ChoiceCare
Coventry-First Health
Multiplan (PHCS-Beechstreet)
It is the patient/caregiver's responsibility to understand their insurance benefit plan. It is the patient/caregiver's responsibility to know if a written referral or authorization is needed to see specialists, if preauthorization is required prior to a procedure and what services are covered.
If a patient/caregiver has no insurance, they will be seen on a cash basis.
When you arrive at Over the Mountain Pediatrics, you will sign an agreement to pay for any services rendered that are not covered by your insurance. Because we deal with dozens of different insurances, we do not have the ability to track each individual plan. It is very important to check with your insurance before making a well child appointment. Not all plans cover well child check-ups, annual/sports physicals, immunizations, routine labs, ASQ, MCHAT, or hearing and vision screenings. If any benefit is not covered, it will be the responsibility of the patient/caregiver to make payment at the time of service.
Not all medically necessary services ordered by our physicians are covered by every insurance plan. If we need to send out lab tests that we do not routinely do in our own lab, we use LabCorp and Quest Diagnostics as our referred testing labs. Please check with your insurance company to make sure that your insurance accepts LabCorp or Quest. If not you will be billed either LabCorp or Quest directly. If radiology services are necessary please be aware that radiology centers may bill for services that are applied to your deductible, or are otherwise uncovered. It is important that all patients/caregivers be familiar with the details of insurance plan coverage. Any service ordered by our physicians and not covered by insurance will be the responsibility of the patient/caregiver.
There is a $25 fee for all returned checks.
A $25 charge will be assessed to your account if appointments are not kept or rescheduled 24 hours in advance of appointment time.
After three unkept/uncancelled appointments, as described above, the physician reserves the right to discharge the patient from the practice.
A $5 processing fee will be charged for all immunization, physical, sports, and camp forms when completed outside of an office visit with the physician. This action is necessary to help offset administrative costs associated with the processing of the form (s).
A $25 processing fee will be charged for all FMLA packets.
You should notify our billing office if you need to make special payment arrangements. An account overdue for 90 days may be referred to an outside collection agency for collection, so please keep us informed of difficulties when they arise. Once your account has been turned over for collection, we will no longer be able to serve your child's medical needs and the patient (s) will be discharged from the practice.
Divorced Parents
In cases of divorce and /or separation, the person bringing the child in for services will be obligated to pay for any co-pays or balances that are due. The legal guardian and /or the person bringing the child in for services will be held responsible for paying any balance resulting from that visit. If legal documentation is presented that someone other than the legal guardian is financially responsible, and accurate billing information can be provided, we will attempt to bill that party. Ultimately, in the State of Alabama, both biological parents are responsible for debts incurred by their minor children.
You may use your MasterCard, Visa or Discover to charge current services or any outstanding balance on your account. For your convenience, credit card payments can be made via our website and Patient Portal.
Financial Assistance
You may be eligible for financial assistance under the terms and conditions the Hospital offers to qualified patients. For Children's Financial Assistance Policy contact 1-844-750-8950 or contact the Business Office at 205-870-7272. You can also visit www.childrensal.org/financial-assistance for additional information.
What Is My Health Record
With our My Health Record Portal, you can do the following:
Update your child's personal information
Request appointments
Ask non-emergent questions online to our nurse
Request prescription refills
Request forms such as immunization forms
For all requests, please allow up to 3 business days for your request or question to be processed. 
If you need to be called today, please call our office, of if you have a medical emergency, please call 911.
Registering Your Child
To access your child's patient portal, you must be registered by Over The Mountain Pediatrics. To register, you must either request a registration in the office or call our office at 205-870-7292. Once you have been registered by Over the Mountain Pediatrics, you will receive an email confirmation with a link to set up your account. You will enter YOUR information not the patient's to set up the account. Please allow 24 hours for your account to be activated once your child has been registered.
Accessing Your Account
To access your account, go to www.myhealthrecord.com to login.
Choosing a Pediatrician
Many expectant parents will schedule a prenatal visit to see the office and meet with one of our Pediatricians prior to delivery. This visit is free of charge and is a good way to get to know our office before your baby arrives.
Feel free to bring a list of questions for our pediatricians to review with you. Many parents ask questions about breastfeeding, items needed at home for baby, questions about sleep methods, etc.
Please call us at 870-7292 from 8:00-5:00 to schedule a prenatal appointment.
Which hospitals does Over the Mountain Pediatrics visit?
Our Pediatricians make rounds and see new babies at Brookwood Medical Center and St. Vincent's Hospital.
If you deliver at another hospital, the staff pediatricians there will examine your baby and tell you when to follow up with Over the Mountain Pediatrics for a check-up.  Please make sure you bring your hospital papers with you to your first visit.
How do I let Over the Mountain Pediatrics know that my baby has been born?
When you arrive at the hospital for delivery, the staff will ask you who your pediatrician will be. After the baby is born, they will call our office to notify one of our Pediatricians to come see your baby.
When will you see our baby in the hospital?
We will come to see your baby within 24 hours of birth and will see you each day you are in the hospital.
When will we come see Over the Mountain Pediatrics for our first visit?
This is dependent on several factors but is usually within the first week of life.