Join us this September as we share stories of courage, hope and inspiration on our social media channels for Childhood Cancer and Sickle Cell Awareness Month. We will celebrate our patients and families and our team of over 300 dedicated pediatric healthcare professionals at The Alabama Center for Childhood Cancer and Blood Disorders who are committed to exceptional patient care and to research that will lead to a cure.
INSIDE PEDIATRICS ARTICLES
BENCH-TO-BEDSIDE: TRANSLATIONAL FOCUS MOVES SICKLE CELL RESEARCH INTO CLINIC FASTER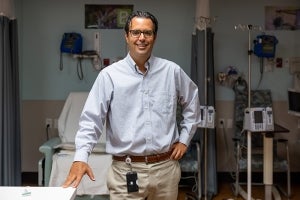 Jeffrey D. Lebensburger, D.O. and Malgorzata Kasztan, Ph.D. are using transitional research to find better ways to prevent early kidney disease in children with sickle cell disease. Learn more about how this approach is revolutionizing discovery and treatment.
---
CHILDREN'S PEDIATRIC ONCOLOGISTS SPEARHEAD REGISTRY OF CHILDREN WITH CANCER, COVID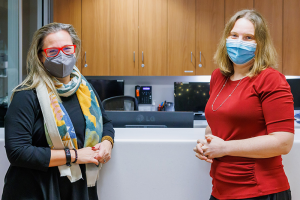 Two Children's pediatric oncologists started the largest registry of children with cancer and COVID-19 in the country. The registry provides invaluable information for healthcare providers grappling with the effects of the virus on their patients. Read more...
---
HEMATOLOGY/ONCOLOGY FELLOWSHIP PROGRAMS ON A GROWTH SPURT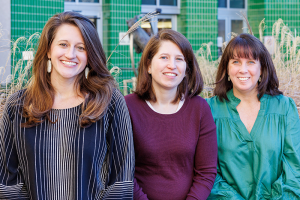 The Hematology/Oncology Program recently added two additional fellowships for hematology/oncology fellowship graduates who want additional training: one in bone marrow transplantation and one in neuro-oncology. Read more about the program's growth.
---
JOIN BE THE MATCH

Save the life of a patient in need of a transplant by joining the Be the Match Registry. As a member of the registry, you'll be listed as a potential bone marrow donor. If you're matched with someone in need, you could save a life. 
Want to know how to take the first step to being someone's cure? Visit join.bethematch.org/ChildrensAL or text "ChildrensAL" to 61474.
RACING TO CURE CHILDHOOD CANCER AND BLOOD DISORDERS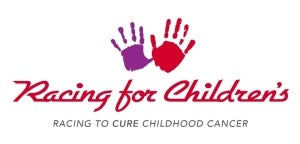 Racing For Children's began when a group of Birmingham motorsports enthusiasts at Barber Motorsports Park began giving "hot laps" to children in treatment for childhood cancers and blood disorders at Children's of Alabama. Since then, Racing has evolved into an ongoing platform to raise awareness and funding for The Alabama Center for Childhood Cancer and Blood Disorders support programs and other Children's of Alabama initiatives.
You can get involved today by making an online donation or creating a team and encourage your friends to fundraise with you! Donations made to the Racing for Children's Challenge are directed to the Alabama Center for Childhood Cancer and Blood Disorders to help advance research in the fight against pediatric cancer. You can also text CURE to 36413 to donate. Your gift provides hope for the children in our care today and in the future. Together, we can fight the race against childhood cancer and fund a cure.
THE CURING CHILDHOOD CANCER SPECIALTY CAR TAG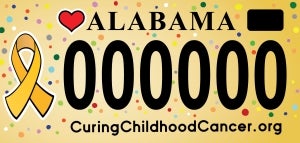 The Curing Childhood Cancer specialty car tag will celebrate its 16-year anniversary this year and has already raised more than $3,800,000 for cancer research at The Alabama Center for Childhood Cancer and Blood Disorders at Children's of Alabama.