Transplant Referral Process
---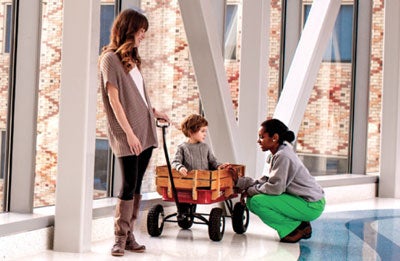 Children's of Alabama utilizes a team approach of comprehensive care that includes the referring physician. The patient referral process is designed to be straightforward and simple for the referring office and the patient.
Step One
A demographic and clinical summary sheet is completed and sent to the Transplant Team with copies of the following patient records:
Recent medical history and physical or clinical summary
Laboratory data and clinic notes
Hospitalization records
Renal biopsy, radiology, renal ultrasound, and VCUG
Blood type
OP notes
Discharge summaries
Immunization records
TB skin test
Dental records/checkup
Step Two
The information is reviewed by the surgical team and insurance authorization is obtained.
Step Three
After authorization is obtained, a transplant evaluation is scheduled.
Pediatric Transplant Program at Children's of Alabama
1600 7th Avenue South
Birmingham, AL 35233
ChildrensAL.org/Transplant
Phone: 205-638-6631
Fax: 205-638-2319
Robin Lynn Greer, RN
Coordinator, Liver Transplantation
Cindy Richards, RN
Coordinator, Kidney Transplantation
Kari Pietsch, RN
Coordinator, Kidney Transplantation