Vascular Anomalies Center
---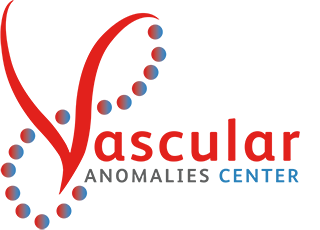 The Vascular Anomalies Center (VAC) at Children's of Alabama is one of the largest pediatric vascular anomalies programs in the southeast and the only one in the state of Alabama. Our VAC provides an interdisciplinary team of experts specializing in the diagnosis, treatment and ongoing care of patients with vascular anomalies.
---
What are Vascular Anomalies?
Vascular anomalies are abnormal blood vessels or lymphatic vessels. Many are present at birth or shortly after, but some are not noticed until later. Vascular anomalies range from small birthmarks on the skin to large clusters of blood vessels or lymph vessels throughout the body. Sometimes a vascular anomaly is a part of a syndrome that can affect several parts of the body.
---
Conditions We Treat
Arteriovenous malformation (AVM)
Birthmarks
Blue rubber bleb nevus syndrome
Gorham-Stout disease
Hemangioma
Hereditary hemorrhagic telangiectasia (HHT)
Kaposiform Hemangioendothelioma (KHE)
Kasabach-Merritt
Klippel-Trenaunay syndrome (KTS)
Lymphatic malformation
Lymphedema
PHACE syndrome
Port wine stains (PWS)
Sturge-Weber syndrome
Venous malformations (VM)
Learn more about the Conditions We Treat.
---
Approach to Patient Care
Our interdisciplinary team of specialists, including dermatology, genetics, hematology/oncology, interventional radiology, neuroradiology, orthopedics, otolaryngology, pediatric surgery and plastic surgery, works to develop a treatment plan that fits each child's unique needs. This approach to patient care offers a wide range of services for children with vascular anomalies and their families. Services include:
Comprehensive consultations for patients, families and physicians worldwide, including referrals to local physicians and facilities when appropriate
The latest diagnostic and treatment approaches
Clinical evaluation in the interdisciplinary VAC
Review of care plans in the VAC clinical conference
Basic and clinical research aimed at improving the care of patients with vascular anomalies, as well as developing new, more effective therapies to optimize outcomes
Extensive information on educational organizations, support and networking groups, and other patient and family resources
---
Contact Us
Phone: 205-638-6041
Fax: 205-638-3747
Email: vatg@childrensal.org
Vascular Anomalies Center
Children's of Alabama
1600 7th Avenue South
Birmingham, AL 35233