There are two spaces in the hospital that are designated for meditation, prayer and worship.
---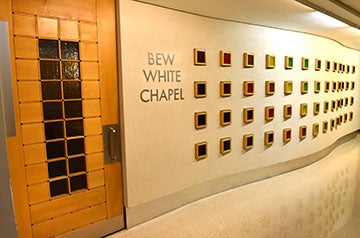 Bew White Chapel
Bew White Chapel is located on the 1st floor of the McWane Building, across from the Go Store and adjacent to the Pastoral Care office. This traditional prayer and worship space is open around the clock. Seasonal worship opportunities are provided. Contact the Pastoral Care office 205-638-9090 for details.
---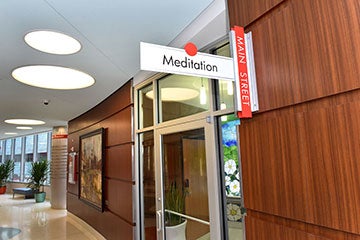 The Meditation Room
The Meditation Room, a sacred space with a more contemporary design, is located on the 2nd floor of Benjamin Russell Hospital for Children, near the information desk. This space is available around the clock for guests and staff. Qibla is marked by a large candle.