PIRC (Psychiatric Intake Response Center)
---
PIRC Services
PIRC Phone Number: 205-638-PIRC (7472)
Navigating the mental health care system is challenging for patients, families, and providers. The Psychiatric Intake Response Center (PIRC), located in the Emergency Department at Children's of Alabama, is a free, confidential phone response center designed to help adult callers and community providers in finding the appropriate level of mental health care. These services are provided via telephone by licensed mental health clinicians trained to assess a child or teen's mental, emotional, and behavioral needs and recommend the best treatment options.
Any adult with a mental health question or concern regarding a child or adolescent is encouraged to contact the PIRC at 205-638-PIRC (7472)
PIRC is open seven days a week, year-round from 8 a.m. to 11 p.m.
Anyone experiencing a crisis should call 911 or go to the nearest Emergency Room.
Anyone experiencing suicidal thoughts should call the 24-hour, 7 day a week National Suicide Prevention Lifeline number at 988.
PIRC Directors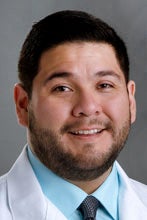 Jesse Tobias "Toby" C. Martinez Jr., MD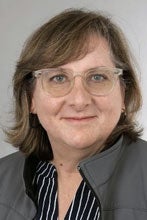 Cynthia "Cindy" M. Jones, MA, LPC
PIRC Mental Health Therapists:
Ariel Armstrong, ALC
Summer Baker, LMFT
Susan Bennett-Smith, LICSW, PIP
Ahmad Brewer, LICSW, PIP
David Dees, LICSW
Melissa Edwards, LPC
Matt Foster, LPC
Jalana Johnson, LPC
Carmen Lambert, LMSW
Naren Leopard LICSW, PIP
Ashley Loftis, ALC
Shannon Messina, LICSW
Tahuna Rembert, ALC
Deanna Schultes, LPC
Jermaine Wall, LICSW
Erica Wilson, LPC
Our Location:
Psychiatric Intake Response Center (PIRC)
Children's of Alabama Emergency Department
1601 5th Avenue South
Birmingham, Al 35233
https://goo.gl/tE1d9O
205-638-PIRC (7472)
Our Hours of Operation:
8:00 a.m. –11:00 p.m., 7 days a week
---
Child and teen mental health information via telephone:
Access to a database of agencies and services statewide
Answer questions about mental health concerns
Provide community resource information
Provide information about Emergency Room visits
Safety Planning for future crises
Follow up phone calls to confirm recommendations were followed
High-risk children and teens may need emergency services at the hospital:
First come, first serve based on treatment room availability and urgency
Assessment by Mental Health Team of Board-Certified Child and Adolescent Psychiatrists, Fellows, Nurse Practitioners, Registered Nurses, Social Workers, and/or Counselors to determine the appropriate level of care
Assessment of risk factors, i.e. imminent danger
Monitoring by staff in a safe environment
Coordination of admissions or transfers for inpatient hospitalization
Referral for outpatient services and resources, if inpatient not recommended
Safety Planning for future crises
PIRC does not provide:
Reservations for Emergency Room visits
Bed availability for Behavioral Health inpatient units
Over-the-phone diagnoses or psychiatric evaluations
Over-the-phone scheduling or rescheduling of outpatient appointments
Home visits
Prescriptions or refills
For a quick PIRC reference sheet in English and Español