Three Southeast Alabama Radio Stations to Host Annual Music & Miracles Radiothon
February 22, 2023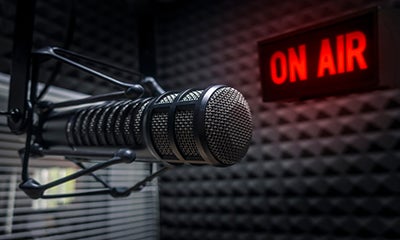 DOTHAN, Ala. (Feb. 22, 2023) —Listeners can tune in to hear their favorite songs and help the state's only freestanding pediatric medical facility during the annual Music & Miracles Radiothon.
Three Dothan radio stations will host the radiothon on Thursday, Feb. 23, and Friday, Feb. 24, from 6 a.m. to 6 p.m. Participating radio stations include Your Country 95.5, 96.9 The Legend and All the Hits 106.7 FM.  All funds will benefit Children's of Alabama, the local Children's Miracle Network hospital.
During the two-day radiothon, Dothan area listeners will have a chance to make a difference in the lives of patients at Children's by donating at https://donate.mygift4kids.org/#/donor/y/2464.  You can also give by texting 'Wiregrass' to 51555. Listeners will also hear stories of patients who have overcome challenging illnesses and injuries through the care they received at Children's.
"We are incredibly grateful for Digio Strategies, their stations and all of their staff for their ongoing support and dedication to the Radiothon," said Carmen Maddox, regional manager of Community Development at Children's of Alabama. "Our community's love for their on-air talent is evident in the number of donors that give each year. Everyone at the radio stations and their listeners plays a vital role in the level of care we can provide our patients and their families. Together, through philanthropy, we are able to strive for our goal of creating 'Brighter Futures' for all of our kids."
Listeners will also learn more about the services and programs offered at Children's.
To learn more about Children's Miracle Network Hospitals, visit childrensmiraclenetworkhospitals.org