Study shows inexpensive ways to reduce cardiac arrests in ICUs
July 7, 2022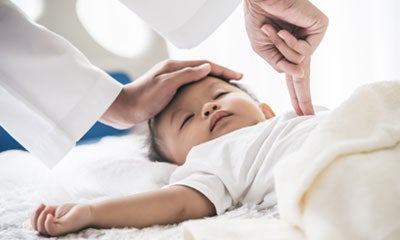 In a study published July 5 in JAMA Pediatrics, a group of 15 hospitals, including doctors from Children's of Alabama and the University of Alabama at Birmingham (UAB), found that a 'practice bundle' strategy can reduce the number of in-hospital cardiac arrests (IHCA) among children in cardiovascular intensive care units (CICUs).
 
In the study, born out of a pilot study developed at Children's of Alabama and led by physicians at Cincinnati Children's Hospital, the participating hospitals implemented the five-part strategy within their CICUs, analyzing data after 12 months and again after 18 months. The result was an average decrease of 30% in the number of in-hospital cardiac arrests at the hospitals. 
 
"Cardiac arrest is a severe complication, and reducing it saves lives," said Dr. Santiago Borasino, medical director of the Cardiovascular Intensive Care Unit at Children's of Alabama. "One-third is not a trivial reduction—this is an important study." 
 
The strategy, known as a cardiac arrest prevention (CAP) practice bundle, was designed to promote situational awareness and communication to recognize and mitigate deterioration in high-risk patients. Each element of the bundle was specifically chosen to be minimal in cost and technology independent, allowing CICUs to adapt to their local system, quality improvement resources and clinical workflow. The bundles were comprised of five elements, including a mandatory twice-daily safety huddle.
 
Elements of the bundle
 
·       Twice-daily CAP safety huddle – Twice each day, the patient's care team meets to talk about the most likely reasons a patient might experience IHCA along with mitigation and rescue plans.
·       Vital sign discussion – The goal of this conversation, which can happen during the safety huddle, is to identify vital sign goals and targets for the patient as well as changes that indicate early deterioration of their condition. The information is posted in the patient's room and programmed into the monitor. Changes are made only following reassessment of the patient's condition.
·       Discussion of pre-sedation – Another discussion that can take place during the safety huddle, this conversation is focused on the use of pre-sedation for noxious stimuli to prevent a hemodynamic collapse.
·       Emergency medication – Since many IHCA episodes are preceded by acute hypotension, rapid administration of epinephrine may rescue a patient prior to cardiac arrest. The bundle calls for patient-specific doses to be pre-drawn and stored at the bedside.
·       Formal code review – This element dictates that all cardiac arrests be reviewed within two weeks of the event and ideally within 48 hours. Clinical staff involved in the event should be present during the review, and key learnings and improvement opportunities should be disseminated to the rest of the medical and nursing staff.
 
The research team ultimately analyzed data from 41,204 admissions, including 10,510 admissions at CAP hospitals, with 2,664 of CAP admissions receiving the CAP bundle for an average of 4.4 days per patient. For all admissions at CAP hospitals, there was a 30% relative reduction in IHCA incidence rate during the intervention period, which translated to an average of 11 fewer IHCA events per month at CAP hospitals.
 
"Belief still persists that IHCA is an inevitability of critical illness, but as early adopters of the CAP bundle overcame obstacles and shared their improvement learnings, this dogma was challenged, and confidence steadily increased among other hospital teams that IHCA is indeed preventable," said Dr. Jeffrey Alten, lead author of the study and attending physician at Cincinnati Children's CICU. "Proving feasibility of IHCA prevention represents the most essential message of this project, and hopefully it will encourage spread of these IHCA prevention practices at other hospitals." 
 
Researchers in the study say the results represent an important paradigm shift in critical care to prioritize IHCA prevention and reduce adverse events. 
 
"We have spent years trying to improve our response to cardiac arrest. This study shifts the attention to prevention: let's stop it before it happens," said Borasino, who's also the Donald M. James Chair in Pediatric Cardiac Critical Care Medicine at UAB. "It is the best way to reduce the impact of cardiac arrest."
 
Future studies are needed to determine which bundle elements are most necessary for cardiac arrest prevention, and more work is needed to roll out the care bundle to more hospitals. Also, while the details of interventions would vary, the team leaders say the core elements of this bundle likely can be adapted to other critically ill populations, such as general pediatric and adult intensive care patients, and adult cardiovascular ICUs.
 
Children's of Alabama played a key role in funding the study, contributing funds generated by the Castin' 'N Catchin' fishing tournament. 
 
"All studies rely on funding," Borasino said. "We are very lucky to have a group of families who support us financially. They make this kind of research possible. We are forever grateful." 
 
The Congenital Heart Alliance of Cincinnati and the Children's Heart Foundation also served as key funding sources.
 
Participating hospitals in addition to Children's of Alabama and UAB:
Cincinnati Children's Hospital Medical Center, Children's National Hospital, Medical City Children's Hospital, Le Bonheur Children's Hospital, Children's Mercy Hospital, Primary Children's Hospital, Children's Wisconsin, Children's Hospital of Pittsburgh of University of Pittsburgh Medical Center, Phoenix Children's Hospital, Benioff Children's Hospital, Seattle Children's Hospital, University of Nebraska Medical Center Children's Hospital and Medical Center, Arkansas Children's Hospital, Nicklaus Children's Hospital, Children's Hospital Colorado, Medical University of South Carolina, Rady Children's Hospital and the University of Michigan.