Storm Anxiety and Children
November 6, 2023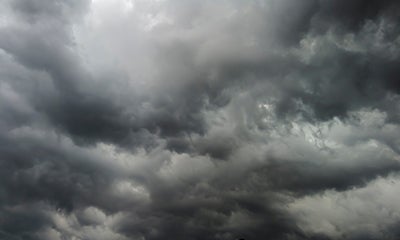 Birmingham, Ala. (Nov. 6, 2023) — Severe weather can happen anytime. But did you know that Alabama has a secondary weather season in the fall? It typically runs from the beginning of November until mid-December.  The primary severe weather season across the United States is in the spring, from March to May. Health experts say while families prepare for the secondary severe weather season, they should also consider how violent weather can cause storm anxiety for some children. Storm anxiety is a severe, uncontrollable reaction to the threat of a storm.
"Some kids could develop a real fear about storms," said Dr. Dan Marullo, a pediatric psychologist at Children's of Alabama. "The next questions are: How do we identify that? When is it a problem? And when do you seek professional help?"
Marullo says it is common for children who have been through severe weather or seen damage from it to experience some storm anxiety. He advises parents to watch out for some signs, such as: 
Major change in a child's behavior, particularly a change that is persistent and interfering in a child's life

Change in mood, becoming more withdrawn or irritable

Changes in sleep habits or a lack of energy despite maintaining a regular sleep routine 

Not interested in participating in activities or being with family or friends

Not wanting to go outside even though there is no storm cloud in sight
Marullo says parents can do several things to help their child manage their storm anxiety. He says the first thing they need to do is stay calm and don't panic. Children will watch their parents to see how they react. By remaining calm, parents can help their children gradually face their fears. He also says parents can engage their children in a fun activity. Make a "box of distractions." It can be filled with fun, age-appropriate activities and snacks.  If your children seem worried about the weather, have them participate in relaxing activities such as snuggling up with you or a pet.  Marullo says you can assign your child an age-appropriate task to help them prepare for a storm. This can be something like putting a flashlight in their room in case power goes out or filling up a bathtub with water and explaining why they may need it after the storm.  Marullo advises parents to monitor what their children are watching on television because some storm stories and images can upset children.
"It's great information for adults, but sometimes it feeds into a child's fear, hearing over and over again what's going to happen," said Marullo.
Marullo says if parents are concerned about the weather, they should continue to keep tabs on it, but they should direct their children to other activities. He also says parents can use an upcoming storm as a chance to learn. 
"Sometimes fear and anxiety are more about what you don't know," said Marullo. "There are a lot of children's books out there, and the National Weather Service, FEMA and the Centers for Disease Control and Prevention (CDC) have websites with information and activities that you can use to engage your child and talk to them about the weather."
Marullo says parents should seek professional help when they see their child's anxiety is not improving and it is starting to interfere in other aspects of their life.
For more information on how parents can help their children after the storm, click here.