Pediatrics East Trussville Named Best Pediatrician in Trussville Tribune's Reader Choice Awards
February 25, 2022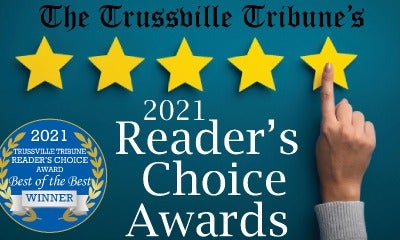 Pediatrics East Trussville is honored to be a recipient of The Trussville Tribune's 2021 Reader's Choice Awards. Customers and community members voted the practice as the Best Pediatrician in the Trussville area.
Pediatrics East celebrated its 25-year anniversary as a Children's of Alabama practice in June 2021. Pediatrics East was founded by Dr. Vincent Carnaggio in 1957 in order to serve the pediatric community in the eastern part of Birmingham. The practice was purchased by Children's of Alabama in 1996. Today, Pediatrics East operates two offices, Trussville and Deerfoot, serving patients ranging from newborns to 21-year-olds.
Pediatrics East Trussville and Deerfoot currently consist of 11 physicians, all of whom are board certified by the American Academy of Pediatrics.
Through these two offices, Pediatrics East provides pediatric medical care to families in Jefferson, St. Clair and Blount counties and the surrounding areas. Comprehensive aspects of patient care including referrals, medication management, diagnostic tests, immunization administrations and other services are provided by the practice.