Doctors urge flu vaccination ahead of the holidays
December 15, 2022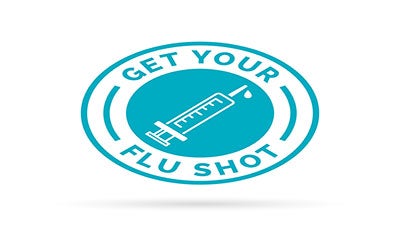 BIRMINGHAM, Ala. (Dec. 15, 2022) — As the holidays approach and families begin to gather, Children's of Alabama doctors strongly encourage vaccines to help protect against this year's severe flu season.

During this flu season, The Centers for Disease Control and Prevention estimates at least 13 million illnesses, 120,000 hospitalizations, and 21 pediatric deaths from the flu. In Alabama, the Department of Public Health's report for the week ending on Dec. 17 has a total of 35 influenza-related deaths. Thirty-two of those deaths were adults, and three were children.
Dr. Shaundra Blakemore, a pediatric emergency medicine physician at Children's of Alabama, says the emergency department is seeing many influenza cases. However, she says the number of cases is not as many as a month ago.
"The biggest thing that we can do to help ourselves and our community at large is to be vaccinated, so if you qualify for the flu or COVID vaccine, please get both of them and help protect yourself and those you love," Blakemore said.
The CDC recommends the annual flu vaccination for everyone six months and older.  Health experts also say you can get the flu vaccine and COVID-19 vaccine at the same time if you are eligible, and the timing coincides. Blakemore says that with the holidays approaching, now is an excellent time to consider protecting yourself and your family.
"I know people will want to gather and see their loved ones, but the last thing we want to do is spread the flu, especially to our more vulnerable people, so you would not want your child to give the flu to grandma or grandpa or young infants in the family," Blakemore said. "If you have a cough or a fever, stay home. In addition, when you are in a group, make sure you wash your hands frequently, especially before meals."
 Blakemore says the flu and RSV have similar symptoms, but she says the flu can cause other symptoms, such as extreme fatigue and muscle aches.
Additional Resources about the flu:
The Flu Vaccine (for Kids) - Children's Health System - Alabama (kidshealth.org)
Flu Center - Children's Health System - Alabama (kidshealth.org)