Children's CEO Elected to Alabama Hospital Association Board
June 22, 2022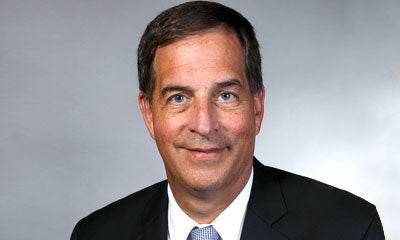 By Alabama Hospital Association
MONTGOMERY, AL – Tom Shufflebarger, FACHE, president and CEO of Children's of Alabama, was elected to the board of the Alabama Hospital Association (AlaHA) representing the Birmingham Regional Hospital Council. The election was held last week at the Association's recent annual meeting. 

"Tom has served in numerous AlaHA leadership positions, and we are pleased to have him serve as a board member for the coming year," said Donald E. Williamson, MD, president of the Alabama Hospital Association. 
Shufflebarger has served AlaHA as the Birmingham Regional Council President as well as participated on the Data Task Force, Education Task Force, Physician Workforce Shortage Task Force, and Trauma Task Force.
 
Shufflebarger is an honors graduate of Duke University where he earned both a Bachelor of Arts in economics and a Master of Business Administration. He joined Children's of Alabama in 1992, having previously served as budget director and director of physician recruitment and development for Brookwood Medical Center. He is a Fellow of the American College of Healthcare Executives and is active in numerous community organizations. He has served in volunteer leadership roles with the American Red Cross, Magic Moments, the Lakeshore Foundation, Riverchase United Methodist Church and the Hoover City Schools.
Founded in 1921, the Alabama Hospital Association is a statewide trade organization that assists member hospitals in effectively serving the health care needs of Alabama, through advocacy, representation, education and service.