Children's of Alabama Welcomes Brian Massey as Director of Government Affairs
May 23, 2023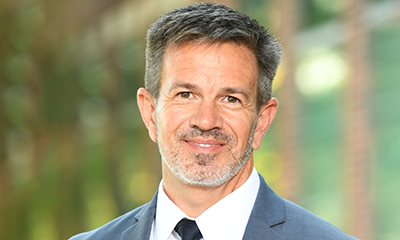 BIRMINGHAM, Ala. (May 23, 2023) – Children's of Alabama announces the appointment of Brian Massey as director of government affairs. Massey is coming to Children's from Ascension St. Vincent's and Ascension Providence where he was the Alabama Chief Advocacy Officer and responsible for local, state and federal advocacy for Ascension hospitals in Alabama. Massey's role at Children's will be similar to that of long-time vice president of government relations Suzanne Respess, who is retiring in late June.
Massey graduated from Belmont University where he earned a Bachelor of Business Administration in Healthcare Management. He received a Master of Business Administration and Master of Science in Health Administration from the University of Alabama at Birmingham. Massey is a part of the Birmingham Business Alliance Government Affairs Committee, the Mobile Area Chamber of Commerce Government Affairs Committee and the Alabama Hospital Association State and Federal Policy Committee. In 2022, he served as the board chair for the Shelby County Chamber of Commerce, and from 2019 to 2023 he was the vice chair for the Alabama Care Network Mid-State. Additionally, Massey is a contributor to the Birmingham Business Journal.
In this role, Massey will monitor and negotiate all federal, state and local legislation and regulations impacting operations and pediatric healthcare. He will act as a liaison with government entities, industry and community organizations that regulate or influence healthcare policy and hospital operations.
Children's President and CEO Tom Shufflebarger said, "We are excited to have Brian join our team at Children's of Alabama. Advocating for children's health is an important part of our mission and Brian's experience makes him the right person to lead these efforts."