Children's of Alabama Announces New Program, Bolstered by $600K Donation from Birmingham's Bill and Pam Smith
October 19, 2022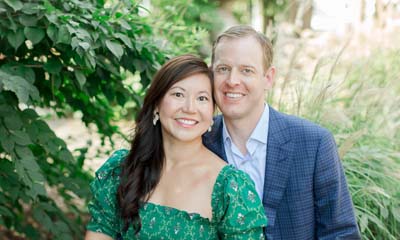 BIRMINGHAM (Oct. 19, 2022)—Today, Children's of Alabama, a provider of specialized medical care for children, announced a $600,000 gift on behalf of The Bill and Pam Smith Family Foundation. The monetary contribution enables Children's to offer specialized Nasoalveolar Molding (NAM) services to the region. 
 
NAM is a pre-surgical cleft lip and palate therapy designed to reduce the size of the cleft by molding and repositioning the nose and mouth tissues prior to surgery. Infants wear a custom-fitted appliance, similar to an orthodontic retainer, for an estimated 12 weeks, as long as 23 hours a day. Children tend to adapt well to the treatment, latching onto the appliance like a pacifier. NAM often reduces the number of surgeries needed to repair the lip and palate, and the treatment leads to better outcomes. 
 
"When you have a child with medical complexity, it changes you," Pam Smith said. "You see the world through a different lens, looking to make a difference for those with a similar experience." 
 
Bill and Pam Smith's donation is inspired by, and dedicated to, their daughter Caroline. Following her birth in 2019, the Smiths navigated challenges seeking therapy for her cleft palate. At the time, NAM was not available in Alabama, requiring the family to travel back and forth to Children's Hospital of Philadelphia for treatment. 
 
"We want to help provide an alternative option for children and families seeking treatment for clefts in Alabama," Bill Smith said. "We're proud to assist with the creation of this program and play a part in expanding access to the best treatment options, regardless of geography or financial resources."
 
Since launching the program, Children's has helped numerous patients, including Crew Mitchell. Born with a cleft palate in August 2021, Crew was referred by his doctor to the Children's Cleft and Craniofacial Center, where he was fitted with a custom appliance at 2 weeks old. He later underwent an initial surgery to help repair his palate at 5 months old and is on track to receive a subsequent surgery around age 6. 
 
"The results are unbelievable," Crew's mother, Jessica Mitchell, said. "I'm incredibly thankful this program exists and that we've been able to pursue it for Crew."  
 
"Bill and Pam's generous gift allows us to fully integrate the comprehensive field of orthodontics into our team. We're now capable of offering services on par with leading programs across the country," said John Grant, M.D., director of the Children's Cleft and Craniofacial Center. "Our NAM program introduces orthodontics to families' treatment options, initiating a long-term relationship of education and trust that can span as long as 18 years." 
 
The Children's of Alabama NAM team consists of an orthodontist, a plastic surgeon and a nurse practitioner specially trained in NAM therapy and the surgeries that follow. Upon referral, the team completes an extensive review to determine the best treatment option on a case-by-case basis. Should NAM be an appropriate treatment option, parents work directly with the team to curate therapy for each individual child. 
 
To learn more about NAM therapy at Children's of Alabama, click here.