Children's of Alabama Announces Change to New Electronic Medical Records Platform
March 6, 2023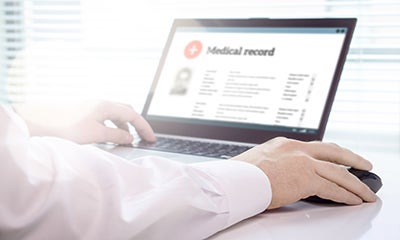 Birmingham, Ala. (March 6, 2023) — Children's of Alabama is transforming the patient experience. The state's only freestanding pediatric hospital is now using Epic, a new electronic health record system. It replaced Allscripts, the previous electronic medical record platform, as well as its system for patient and financial management on March 4.
Epic is expected to help streamline many of the operations at Children's. The charting system includes features such as medical templates, patient history and referrals.  Patient families can register through Epic MyChart to see lab results, schedule appointments, connect with physicians and pay bills.
"The implementation of Epic represents a significant organizational commitment," said Children's president and CEO Tom Shufflebarger. "It will give us a significantly better tool to support patient care. I want to thank everyone for their patience as we implement Epic, which will enhance patient care.
Before the Epic implementation, more than 5,000 staff members underwent months of training.
Epic is one of the leading systems used in most children's hospitals nationwide. According to its website, more than 280 million patients have a current electronic record in Epic.