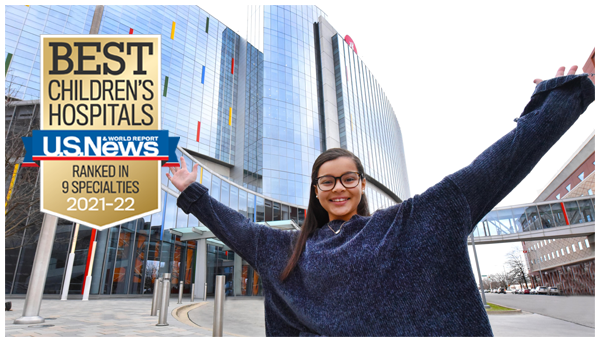 U.S. News & World Report has ranked Children's of Alabama number one in the state, top three in the southeast and among the nation's best on its list of "Best Children's Hospitals" for 2021-22. For 12 consecutive years, Children's has been ranked in the top 50 programs in the United States.
Children's is one of the largest pediatric medical facilities in the United States, serving patients from throughout the Southeast, every county in Alabama and nearly every state in the continental U.S.
Children's of Alabama's ranked pediatric services include:
The southeast region includes Alabama, Arkansas, Florida, Georgia, Louisiana, Mississippi, North Carolina, South Carolina and Tennessee.
"We're particularly proud of our people and programs being recognized on the national and regional levels, as we continue to provide the finest possible care and treatment to the children and families we serve," said Children's CEO and President Tom Shufflebarger.