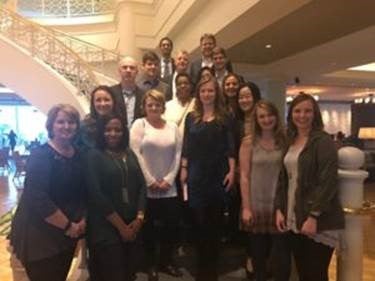 Clinical care of pediatric patients is the primary focus of Division of Pediatric Neurosurgery. Secondary to that is improving patient care through extensive and high-quality research efforts. Our division has more than 35 active research projects in such areas as hydrocephalus, spina bifida, epilepsy, chiari, head trauma, brain tumors, craniosynostosis, and cerebral palsy.
Hydrocephalus
We are one of the founding sites of the Hydrocephalus Clinical Research Network (HCRN) and are the largest contributor since 2008. Currently, there are eight active protocols ranging from participation in the registry to a randomized clinical trial. Funding includes contributions from the Hydrocephalus Association and the Patient-Centered Outcomes Research Institute. Research in the division has also led to the development and validation of a complement biomarker for shunt infection and meningitis. 
Chiari I Malformation
For the past 7 years, we have substantially contributed to the Park Reeves Syringomyelia Research Consortium (PRSRC), which is focused on improving surgical care of children with Chiari I malformation and Syringomyelia. Due to the diligent work of the consortium, a clustered randomized trial has been initiated and is currently enrolling surgical patients. Funding ranges from private donations to the Patient-Centered Outcomes Research Institute.
Brain Tumors
In collaboration with the UAB Department of Pediatrics, we are currently conducting the first ever NIH-funded clinical trial of intratumoral injection of oncolytic virus for the treatment of recurrent malignant brain tumors in children. We have treated children from all over the United States and Canada, with plans to expand the trial to multiple centers in 2018.
Head Trauma
Our division has spearheaded concussion research in collaboration with the departments of Sports Medicine, Rehabilitation and Psychology. We have established a concussion patient registry and institution-wide concussion care protocol based on international best practice standards. In cooperation with Children's of Alabama, we host annual educational concussion summits for medical staff and the public. Video analysis of helmet-to-helmet impacts in football players has led to a successful NIH R25 grant studying the biomechanics and MRI correlates of sports concussion. In addition, collaboration with the UAB School of Engineering has resulted in a novel football helmet design that was recently licensed by the innovative football helmet company VICIS (Seattle).
Spina Bifida
We are a leading site in the CDC funded Spina Bifida Patient Registry since 2008. New projects were initiated with registry as a starting point. New research protocols include transitioning from pediatric to adult care and fertility of adult spina bifida patients. Acceptance of 26 abstracts by World Congress of Spina Bifida in 2017 demonstrates our dedication and diligence to research efforts.
Cerebral Palsy
We are one of the original sites of the Cerebral Palsy Research Network (CPRN). Currently, CPRN is focused on establishing a patient registry and infection protocol.
Other areas
We have recently begun a multidisciplinary effort to study post-traumatic stress symptoms in children with chronic conditions and the importance of psychosocial services for patients with new neurosurgical diagnosis. Other ongoing clinical studies include outcomes in endoscopic craniosynostosis surgery, craniopharyngioma biology and genetics of congenital neurosurgical disease. 
---
Contact Research Manager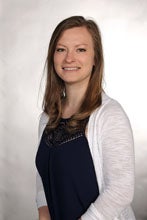 ---
Research Staff