Pediatric Epilepsy Program
---
Mission
The mission of the UAB Pediatric Epilepsy Program at Children's Hospital is to advance and provide the best care possible to the children of Alabama and surrounding regions. Our skilled staff of EEG technicians, nurses, and physicians are dedicated to this mission and are insistent on making children and families comfortable. We strive to nurture trust by ongoing communication and family education with the goal of empowering them to deal with an often chronic condition.
Our program uses the latest technologies and state of the art facilities to diagnose and treat seizures. Treatments include medications, diets, and surgical therapy when seizures remain poorly controlled. Our epilepsy surgery program is one of the fastest growing in the nation. To advance epilepsy care, we are also actively involved in research in pharmaceutical and neuroimaging/ engineering methodologies.
We have a close working relationship with the Departments of Neurosurgery, Radiology, Nuclear Medicine, Psychology, and Child Life. We benefit from a highly collaborative environment with our colleagues in the adult epilepsy program. This specialized interdisciplinary team forms the core of our efforts to combat epilepsy and related conditions while providing compassionate and individualized care.
UAB Pediatric Neurology
1600 7th Avenue South, Suite 314 
314 Children's Harbor Building
Birmingham, AL 35233
Office: 205-638-2551
Fax: 205-638-2602
---
Help End Epilepsy Specialty Car Tag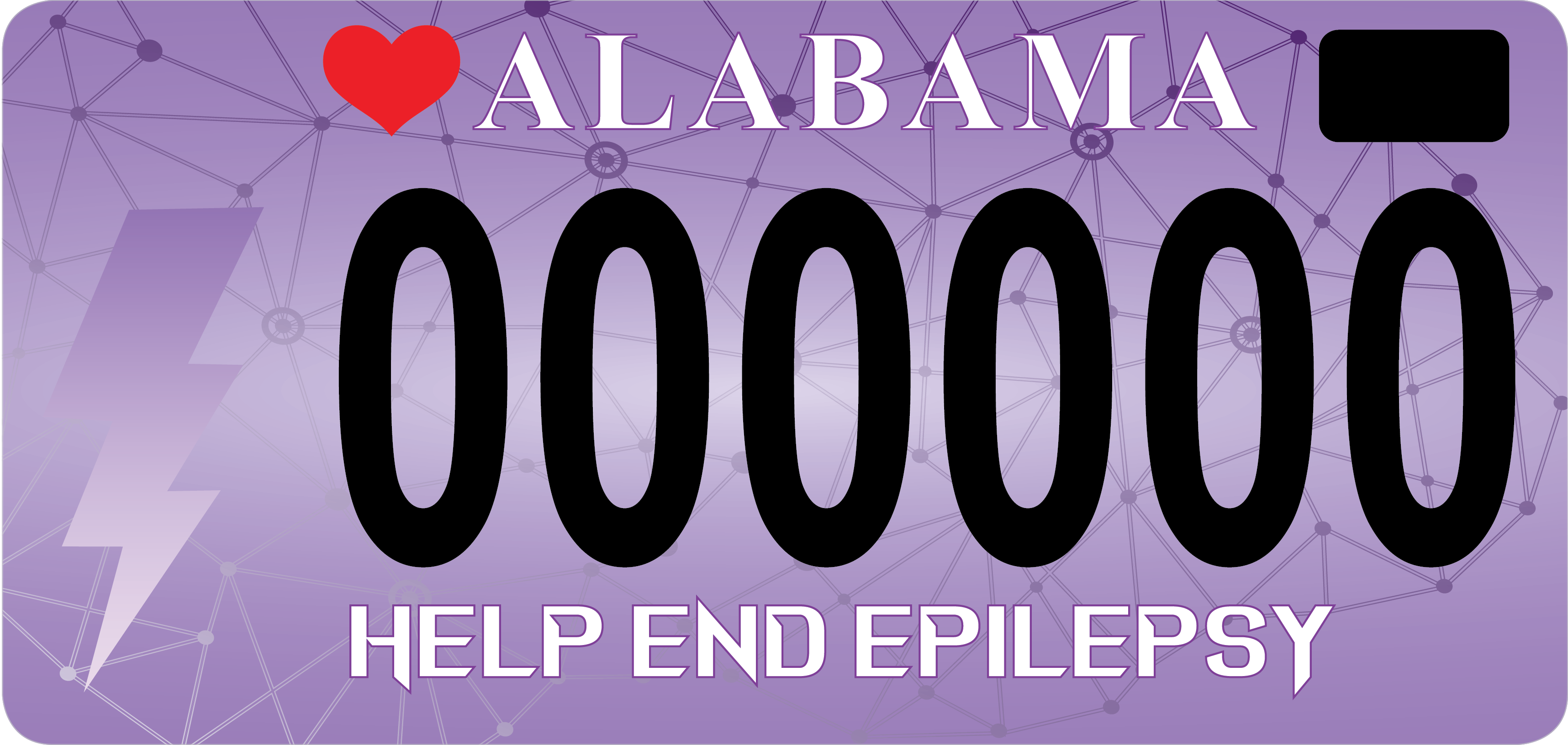 A new specialty license plate is now available to residents of Alabama who want to show their support of children with pediatric epilepsy. In a collaboration between the Pediatric Epilepsy Program at Children's of Alabama and Epilepsy Foundation Alabama, the Help End Epilepsy tag will provide valuable funding for patient care, education, research and specialized physician training for the Pediatric Epilepsy Program at Children's of Alabama.
When will the tag be produced/when can I get my tag?
We've made it! Our 1,000 pre-commitments for the tag have been secured. For anyone that has signed up, the Alabama Department of Revenue will send a voucher and instructions for next steps to the email address you provided. This voucher will not expire. Please save this voucher until your tag renewal month in 2021 and provide it to your local DMV when renewing your tag to receive your free Help End Epilepsy specialty tag. Remember that you will still pay your normal taxes and fees, only the $50 tag fee will be free.
The State of Alabama Department of Revenue needs about two months to put the Help End Epilepsy specialty car tag into production, so you will want to save the email with your official confirmation until we send an email notifying everyone that the State has the tags available for pick-up.
Where can I sign up for the Help End Epilepsy specialty car tag after the 1,000 have been met?
You can purchase your Help End Epilepsy specialty tag at any Alabama Department of Motor Vehicle location for a cost of $50 – and $41.25 of that will be donated to Children's.
Questions? Please email HelpEndEpilepsy@ChildrensAL.org
---
Epilepsy Facilities
Epilepsy Monitoring Unit
The Epilepsy Monitoring Unit is a state of the art, child friendly, epilepsy monitoring unit accommodating up to 10 patients daily. Our unit is designated Level 4 by the National Association of Epilepsy Centers (NAEC), which is the highest level for units specializing in a continuum of care for patients; from seizure evaluation, to seizure treatment plan.
The staff is comprised of collaborative team of EEG technologists and nurses. The 8 staff EEG technologists have more than 100 years of cumulative experience in electoneurodiagnostics. They monitor video/EEG and analyze patient data. The specialized nursing staff including nurse practitioners ensure state-of-the –art patient care and individualized attention to each family.
The unit has a centralized monitoring "hub" from which EEG staff monitors patients. Patient rooms are on either side of the hub, with a beautiful view of the Birmingham area. Children also have access to a monitored playroom where they can enjoy games, television and internet access.
EEG Lab
The EEG Lab is accredited by the American Board of Registration of Electroencephalographic Technologists (ABRET) and is open Monday through Friday. The main lab is at the McWane Building while a satellite outpatient lab is situated at Children's South. Services provided in both the inpatient and outpatient settings include:
EEG, Routine and Prolonged
EEG, Ambulatory
EEG, Continuous bedside
EP (Evoked Potentials)
IOM (Intraoperative Monitoring)
Long-term (intensive care) Video/ EEG monitoring
The services EEGs are performed with state of the art equipment in a child friendly setting. There are 7 EEG technologists on staff with over 100 years of experience in EEG diagnostic testing. The lab is also recognized as a training site for students pursuing the EEG field as a profession.