Metabolic bone clinic is an inter-disciplinary clinic designed to evaluate and provide comprehensive care to children with a wide array of metabolic bone disorders.
The Bone Clinic meets once a month in the Endocrinology Clinic (Clinic B)
Children's Park Place Building, 1st Floor
1601 4th Avenue South
Birmingham AL 35233
---
Types of Disorders Seen (but not limited to)
Hypophosphatasia
Osteogenesis imperfecta (OI)
X-linked hypophosphatemia rickets (XLHR)
Osteoporosis (primary or secondary)
---
Scheduling an Appointment
To schedule an appointment, please call our office at 205-638-9107.
Please schedule 2-4 hours for initial evaluation. Evaluation includes history gathering, full physical examination, rehab testing, radiographic studies, blood or urine testing.
---
Our Team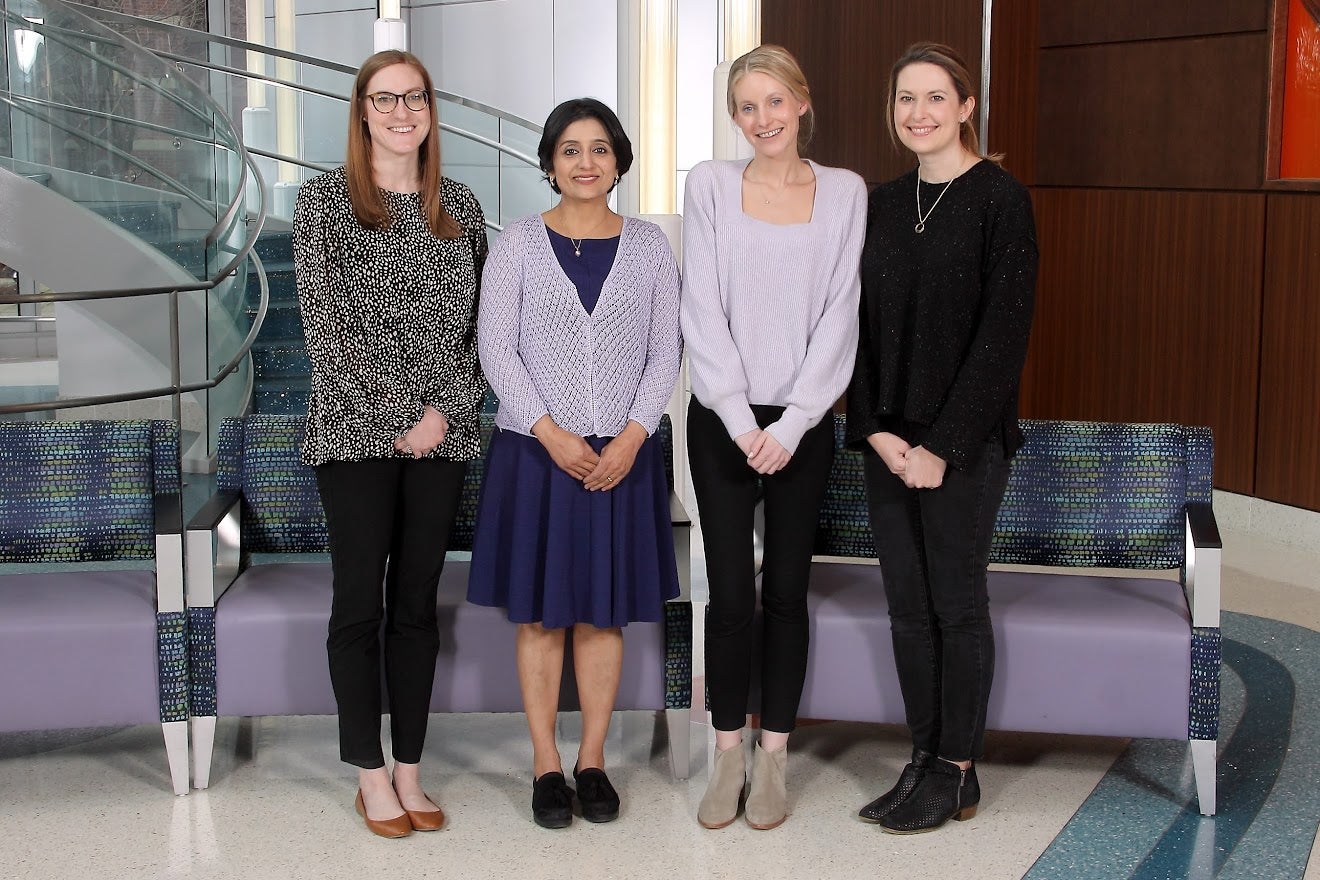 Director:
Ambika Ashraf, MD, Pediatric Endocrinology
Physicians:
Margaret Marks, MD, Pediatric Endocrinology
Team Members:
Michael Conklin, MD, Pediatric Orthopedics
Erin Swanson, MD, Pediatric Rehabilitation Medicine
Joy Dean MD, Geneticist
Lauren Quinn Woodward, CRNP, Endocrinology
Charlotte White, CRNP, Endocrinology
---
Additional Resources
National Osteogenesis Imperfecta Foundation
X-linked Hypophosphatemia (XLH)
Hypophosphatasia
Pediatric Endocrine Society (PES)