Lipid clinic is an integrated pediatric cardio-metabolic risk reduction program designed to evaluate and provide comprehensive care to children with dyslipidemia. Our interdisciplinary team includes pediatric lipid specialists, nurse practitioners, nutritionists, and certified diabetes educators.
The Lipid Clinic occurs every week in the Endocrinology Clinic
Children's Park Place Building, 1st Floor
1601 4th Avenue South
Birmingham AL 35233
---
Types of Disorders Seen (but not limited to)
Diagnosis and treatment of lipid and lipoprotein disorders including:
hypertriglyceridemia
hypercholesterolemia
hyperchylomicronemia
lipodystrophy
abeta and hypo beta lipoproteinemia
Tangier disease
LCAT deficiency
---
Scheduling An Appointment
To schedule an appointment, please call Sherry Mosley at 205-638-5027 (scheduler for Dr. Ashraf) or Kelly Duncan at 205-638-9107 (scheduler for Dr. Foster).
---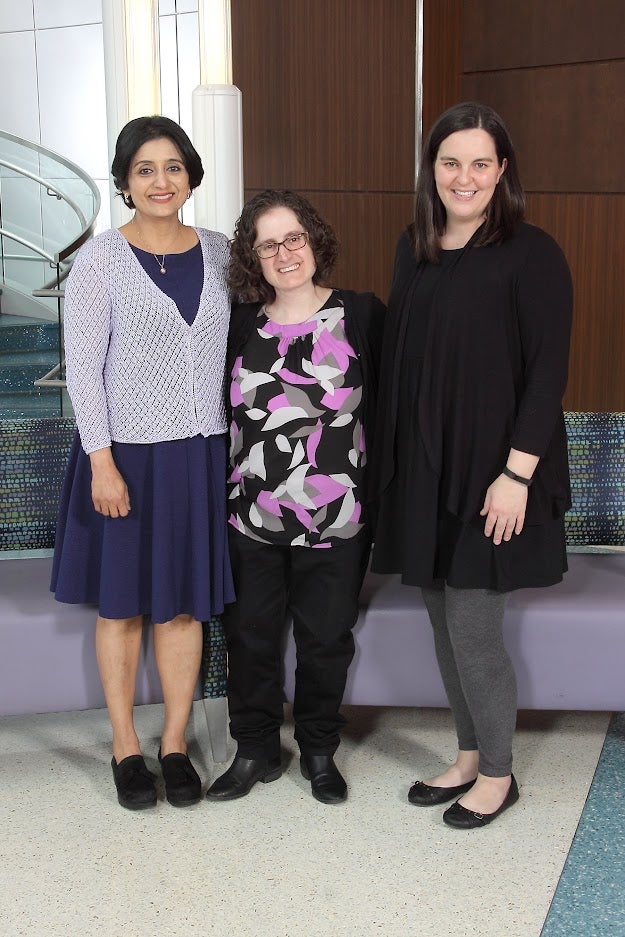 Our Team
Director:
Ambika Ashraf, MD, Pediatric Endocrinology
Team Members:
Christy Foster, MD, Pediatric endocrinology
Erin Tuanama, CRNP, Endocrinology
Sumner Aldridge, Registered Dietician
Gary Atchley, Registered Dietician
---
Additional Resources