Behavioral Health The Ireland Center
---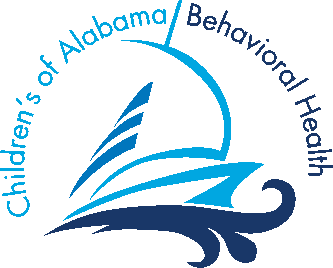 Childhood and adolescence can be challenging times, especially when children have problems with mood, paying attention or face difficulties at home or school. If problems are not treated, children can develop low self-esteem, perform poorly at school, have trouble with relationships or struggle to reach their potential. At Children's of Alabama, we want to help you during these difficult times.
Parents often comment that the care their children receive at Children's is comprehensive and specific to their child. We are dedicated to understanding your child and providing tools they need to be successful in life.
Our Behavioral Health Ireland Center Objectives
Be your partner in helping your child to be successful.
Offer hope
Help your child become a happy, healthy and confident individual.
Assess your child and develop individual treatment plans.
Professional and Confidential Care Provided
An experienced, caring team of clinicians provides high-quality care in the environment best suited for your child. Treatment may occur on an outpatient basis or in an inpatient setting.
Facilities are state of the art and focus on patient safety and well-being.
A unique and inviting mental healthcare environment that is attractive, supportive, cheerful and has a caring atmosphere.
Treatment Ideals
Throughout its history, Children's has been a leader in Child and Adolescent mental health treatment, education and research. Our treatment philosophy has also been guided by a set of values that helps us achieve our mission, while creating a culture that attracts the best clinical specialists and staff.
Information You Need to Know
Our multidisciplinary team includes psychiatrists, psychologists, therapists, nurse practitioners, nurses and expert clinic support staff. When you and your child visit our outpatient or inpatient services, our care providers take time to get to know each child and their family.
Information is gathered at your appointment to help us treat your child.
To increase the chance for success, we focus on providing vital tools to get through hard times.
Families are encouraged to join in the treatment process, because family members can have a positive impact on a patient's success.
We offer several types of therapy, such as family, individual and group therapy.
Evidence shows that participating in outpatient and/or inpatient therapy while on medication is more effective than taking medication alone.
Families are provided with a plan to support continued progress after leaving the hospital.
Referrals to other specialists may also be considered.
At your request, we may provide recommendations to your child's school and communicate with educators to advocate for your child.
For all other types of requests including follow-up appointments, prescription refills, medical records, or billing inquiries, please call our office.
If you have an emergency, and your child is in immediate danger of harming her/himself or others, please call 911 or go to your nearest Emergency Room.
---
Our Locations
Children's Hospital of Alabama
Behavioral Health Ireland Center
1600 7th Avenue South,
4th Floor-Dearth
Birmingham, Alabama 35233
Office: 205-638-9193
Fax: 205-638-9949
Children's at Patriot Park – Outpatient Behavioral Health (referrals only)
200 Wildwood Parkway
Suite 130
Homewood 35209
New Patient or Appointment Changes: 205-638-9193
Office: 205-870-5678 (referral only)
Fax: 205-879-0071
Office Hours: Monday through Friday from 8:00 a.m.–4:30 p.m.