Olivia Kelley
December 5, 2021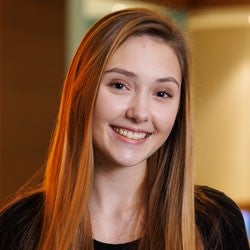 Tetralogy of Fallot
There are many paths to the human heart. In a strictly proverbial sense, you might get there with jewelry, flowers or kind words. But only certain doctors know the best path to heal a heart that's broken.
For William McMahon, M.D., it's all about taking a different route. He's an interventional cardiologist at Children's of Alabama who specializes in procedures that are less invasive than surgery. In July 2021, he used a new transcatheter valve device to repair the heart of a 16-year-old girl without open-heart surgery. McMahon and his colleague, cardiologist Mark Law, M.D., together with the Pediatric Cardiac Catheterization Lab team at Children's, were the first in a 10-state Southeastern region to implement the procedure.
"We think that's a major milestone," said McMahon, the medical director of the pediatric interventional cardiology program at Children's of Alabama. "This valve has the potential to be a groundbreaking change in the care of children and young adults who need pulmonary valve replacement after tetralogy operation."
The device, known as Harmony Transcatheter Pulmonary Valve, was approved by the U.S. Food and Drug Administration in March 2021. What makes it appealing is that it can be implanted without open-heart surgery. Doctors can get it to the heart through a vein in the leg or neck.
That's a relief for patients like Olivia Kelley. The Hoover High School junior was born with tetralogy of Fallot, a heart defect that usually requires open-heart surgery for repair when the child is still an infant. Kelley underwent open-heart surgery to repair her heart defect when she was three months old. The operation left behind a long scar down her chest.
"It's always been a part of me," Kelley said. "So, when I went to the pool, if someone asked, 'What's that scar?' I would just explain it to them."
Eventually, most tetralogy patients need to have the pulmonary valve replaced, often in their teens. Doctors knew it was time to replace Kelley's valve when she went to a clinic visit with her cardiologist this year and said she couldn't exert herself as much as she once could. An evaluation confirmed enlargement of the right ventricle, which according to McMahon, can increase the risk of heart failure, arrhythmia and death. Valve replacement was necessary, and Kelley knew that likely meant another open-heart surgery and another scar.
But in July, doctors informed Kelley and her parents that a new, less-invasive procedure they'd been hearing about for years was finally available. Ten days later, she became the first pediatric patient in the Southeast to receive the Harmony valve.
"I was like, 'Oh my gosh, it's finally here. I've been waiting for this for 16 years,'" Kelley said. "But at the same time, I didn't know how to feel. I had like no expectations for it whatsoever."
McMahon and his team used a catheter to insert the valve into a vein in Kelley's right leg. From there, he was able to place it in her heart. With an open-heart surgery, Kelley could have been in the hospital for more than a week. After the Harmony valve procedure, she left the next day.
The only scar she'll have, on her leg, may not even be visible within a few months.
"It's definitely a relief," Kelley said. "Growing up thinking I'm going to get sliced open once again — that's just not a fun thing to think about it. But this feels safer, I feel way safer, and it's really, really good."
McMahon hopes the procedure will help Kelley get back to exercising as much as she wants without limitations. He believes the Harmony valve can improve the lives of many other patients like Kelley, simply because it allows doctors to use a less-invasive path to replace the pulmonary valve.