Pediatric Practice
Pell City Pediatrics
2850 Dr. John Haynes Drive
Pell City, AL 35125
Welcome to Pell City Pediatrics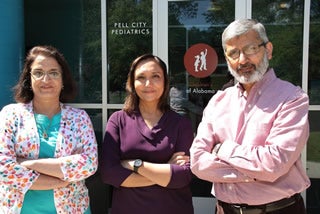 Pell City Pediatrics opened in December of 1995 as Children's of Alabama's first stand-alone primary care practice and the first fully pediatric practice in St. Clair County. Pell City Pediatrics serves both sick and well patients ranging from newborns to 18 years of age.
Three pediatricians are on staff, including Dr. Rubina Siddiqui, who has been with Pell City Pediatrics since we opened our doors to the children of St. Clair County more than 20 years ago. Dr. Irfan Rahim and our newest physician, Dr. Farzana Malik, joined Dr. Siddiqui in caring for the practice's patients.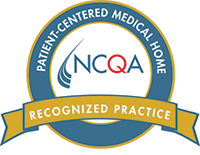 Pell City Pediatrics is proud to receive Patient Centered Medical Home certification from the National Committee for Quality Assurance (NCQA) in 2020.
The NCQA Patient Centered Medical Home is a model of primary care that combines teamwork and information technology to improve care, improve patients' experience of care and reduce costs.
Comprehensive aspects of patient care including referrals, medication management, diagnostic tests, immunization administrations and other services are provided by the practice.
Thank you for trusting Pell City Pediatrics for your child's medical care.
After hours you will need to leave a message with our answering service and someone should get back to you as soon as possible.
Providers at This Location