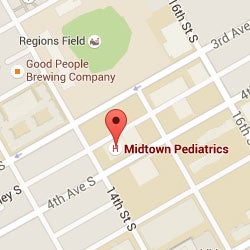 CORONAVIRUS (COVID-19) RESOURCES
1400 4th Avenue South
Birmingham, AL 35233
Billing: 205-329-7205
Office: 205-329-7200
Fax: 205-329-7250
In case of a Medical Emergency call 911.
Office Hours:
Monday–Friday 8:00 a.m.–5:00 p.m.
Free parking available.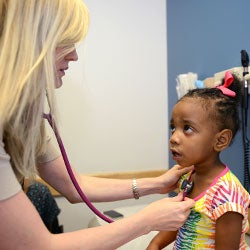 Welcome to Midtown Pediatrics.
Your child's welfare comes first. We're patient-centered, providing comprehensive healthcare for your child or children. With a staff of health and wellness pediatric professionals, we offer one-to-one patient care for your children from birth through adolescence.