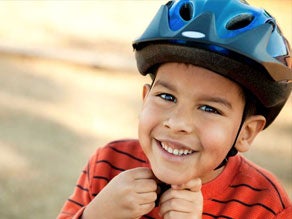 The Children's Cares site is dedicated to providing current information regarding community benefit information on behalf of Children's of Alabama including updates on community outreach, Hospital priorities and the triennial Community Health Needs Assessment.
Children's of Alabama has connected communities, families, nonprofits and schools throughout the state with lifesaving health information for more than a century. Our dedicated team of physicians, nurses and healthcare professionals are committed to serving our local communities through outreach, education and advocacy.
The Office of Community Relations consists of a network of professionals in areas of the hospital including government relations, nonprofit outreach, public relations and community health. The office manages relationships throughout Alabama aimed at creating healthy communities and responding to the needs of Alabama's pediatric population.
Children's of Alabama recently completed a Community Health Needs Assessment to measure community health needs, better support the health of children and to comply with new federal regulations. Conducted every three years, the Health Needs Assessment:
Invited school nurses, physicians and community leaders to participate in an online survey addressing children's health needs;
Included interviews with community leaders, public health officials and other key stakeholders to determine their biggest concerns for the health of children in their communities;
Reviewed existing public health data on key children's issues; and
Identified existing programs and resources in the community that are working to address issues in child health.
A copy of the latest Assessment can be found here.
This site is currently under construction to provide our communities with the most up-to-date information regarding Children's of Alabama's commitment to community wellbeing. Please contact Community Action Manager John Stone at 205-638-6769 or via email at john.stone@childrensal.org for further information.
Food Banks & Food Pantries in Alabama (PDF).
---
Physicians