CONGENITAL HEART DISEASE (CHD)
February is American Heart Month. It is a month to raise awareness for conditions that affect every heart, from neonatal patients to adults. Children's of Alabama has one of the largest pediatric cardiovascular programs in the Southeast. Families of children who need specialized cardiovascular care can turn to the experts at the Pediatric and Congenital Heart Center of Alabama at Children's.
The team at the Pediatric and Congenital Heart Center of Alabama provides pediatric cardiac care for more than 14,000 patients a year. In 2022, the staff performed more than 700 cardiac catheterizations and electrophysiology procedures, and nearly 475 cardiovascular surgeries with a 98.14% survival rate for all surgical procedures. The center includes 20 private cardiovascular intensive care (CVICU) rooms with four dedicated CV-ECMO suites, 16 private critical care unit (CCU) rooms, two cardiovascular operating rooms and two catheterization labs.
"Our multidisciplinary team of over 350 professionals who work at the Pediatric and Congenital Heart Center of Alabama are committed to providing superlative care for our patients," said division director Yung Lau M.D. a pediatric cardiologist at Children's and the University of Alabama Birmingham (UAB). "Our results for both survivals, as well as complication rates, are among the best in the world.  Regardless of the heart disease, Children's of Alabama has developed the expertise to not only treat these patients but also support the family during this challenging time."
This "heart hospital within a hospital" represents decades of tradition of superior cardiovascular clinical care and research dedicated solely to children. This single-care platform includes surgeons, intensivists, cardiologists, nurses, social workers, child life specialists, counselors, nutritionists, occupational and physical therapists and chaplains. 
Congenital heart defects are the most common birth defect, and most have no known cause. Congenital heart disease (CHD) affects about 40,000 births annually in the United States. Nearly 1% of births per year are affected by CHD. It kills more children each year than all cancers combined and is the top killer of children born with developmental abnormalities. Survival of infants with CHD and other congenital defects depends on how severe the defect is when it is diagnosed, and how it is treated. Children's is a leader in the treatment of CHD.
Throughout the month, Children's is raising awareness about CHD and promoting the work done by the medical professionals at the Pediatric and Congenital Heart Center of Alabama. There are opportunities for anyone interested in supporting the center.
Events and Promotions:
Children's Russell Building will be illuminated in red in honor of American Heart Month throughout the month.
 
You can send free greeting cards to patients in the hospital. Visit give.childrensal.org/valentinesday and select one of three Valentine's Day card designs. Hospital staff will print the cards and distribute them to patients on Valentine's Day. The card drive is sponsored by Spire, a proud supporter of Children's since 2017. Spire will also match donations made by donors during this card drive up to $5,000.
 
Castin' 'N Catchin' (April 29) -This annual fishing tournament raises money for the Pediatric and Congenital Heart Center of Alabama. It started as a small idea among four patient families in 2016 and has grown into the largest charity bass fishing tournament in the nation. Organizers expect the tournament at Goose Pond Colony Resort in Scottsboro will reach $1 million in funds raised for research, development and patient care. Visit www.castinncatchin.org to register.
 
J. McLaughlin (225 Summit Boulevard, Suite 98, Birmingham, Alabama) will host a Sip and Ship on February 23 from 11 a.m. to 4 p.m. A portion of the proceeds during the event will benefit Children's of Alabama.
 
The Mending Kids' Hearts Specialty Car Tag- Alabama residents can purchase or renew a specialty car tag. Proceeds from this car tag provide valuable funds for patient care, research and specialized physician training for the Pediatric and Congenital Heart Center of Alabama. The tag can be purchased at any Alabama Department of Motor Vehicle location for $50 in addition to your normal tag cost. $41.25 of the $50 will go to Children's. For more information, visit childrensal.org/tags.
 
Children's Facebook page, Twitter feed and YouTube channel will feature patient stories all month.
Donate to Pediatric & Congenital Heart Center of Alabama
---
PATIENT STORIES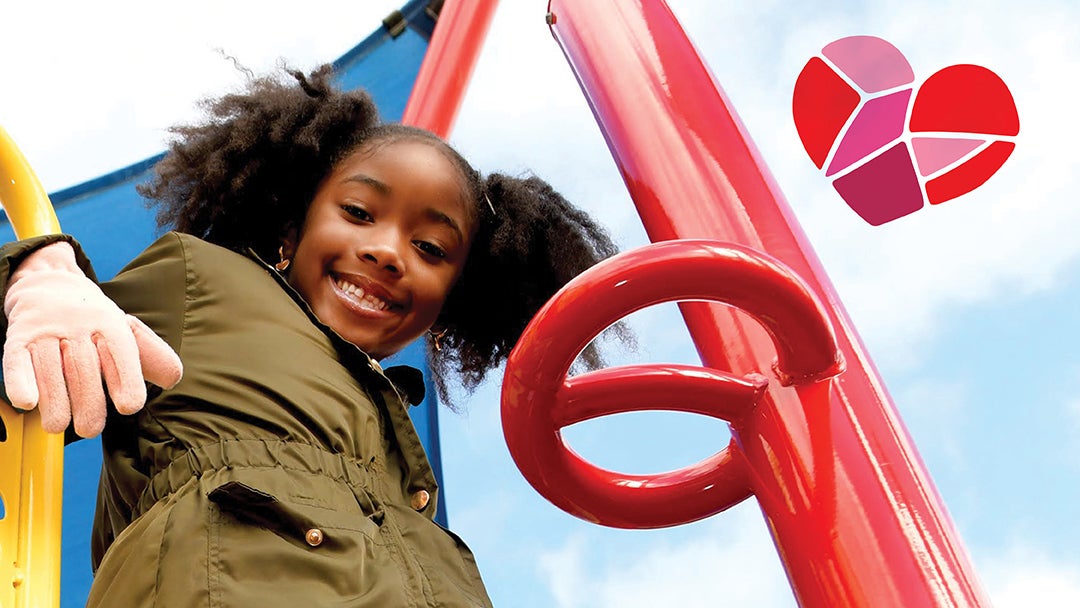 For Jazz's complete story click here...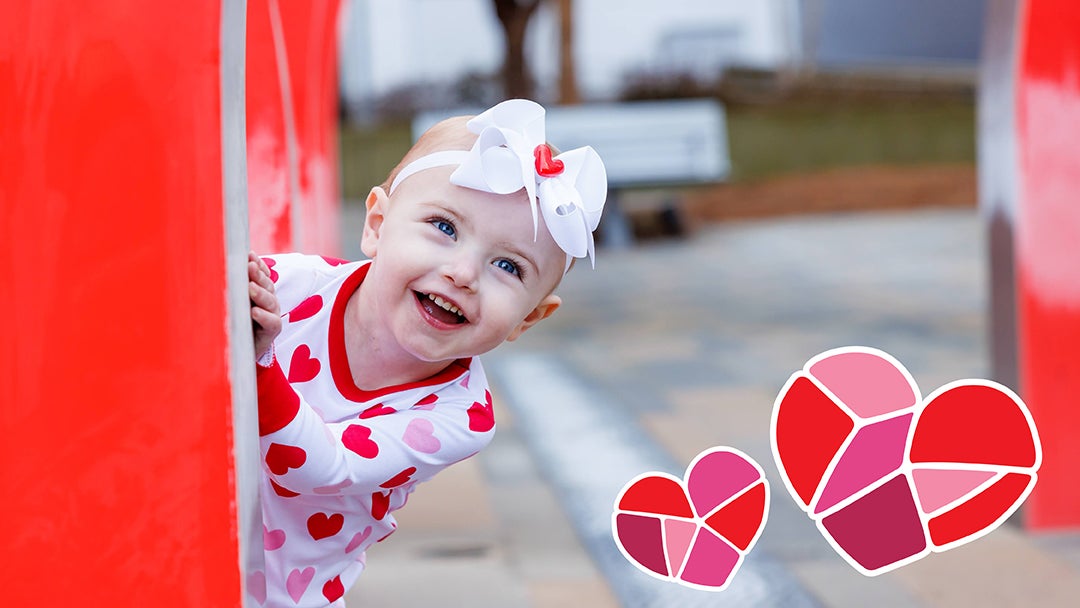 For Oaklee's complete story click here...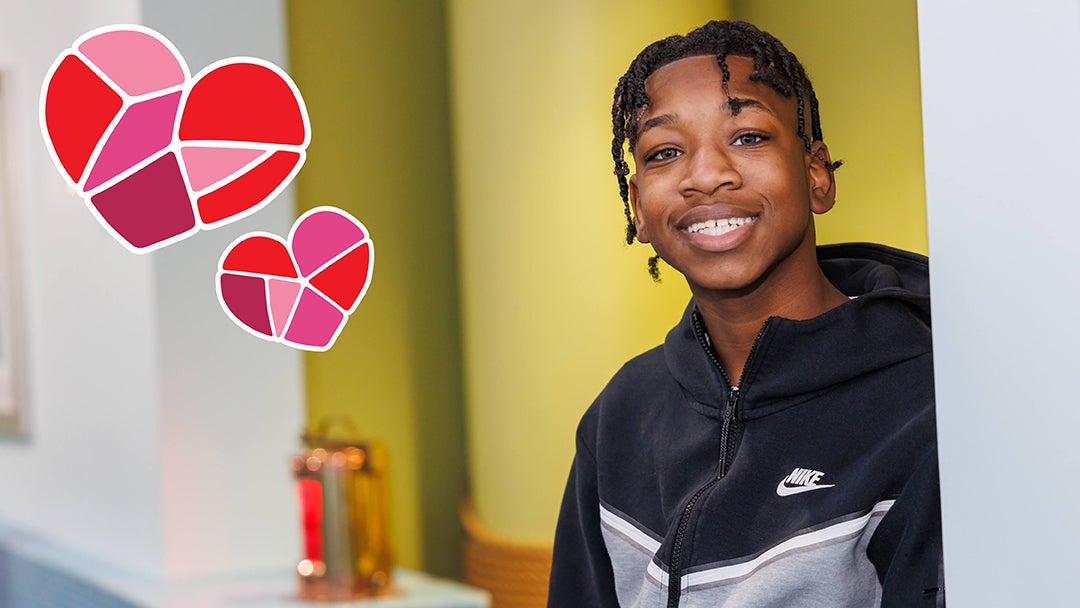 For Qua's complete story click here...
---
INSIDE PEDIATRICS PODCAST
An Overview of Congenital Heart Disease
Camden Hebson, MD
Topic Info:Congenital heart disease is the most common birth defect, occurring in about 1% of all people. In this episode, pediatric cardiologist Dr. Camden Hebson describes some of the types of congenital heart disease and explains how screening and technological advances are helping.
A MINUTE WITH CHILDREN'S
MENDING KIDS' HEARTS PSA :30