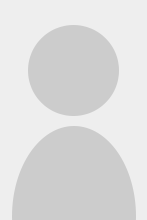 Kelly T. Bradley, MD
Imaging/Radiology

, General Pediatrics/Adolescent Medicine
About Me
In March, 2016 she joined the faculty at the University of Alabama at Birmingham and the faculty at the Children's of Alabama in pediatric imaging.
Education
Residency:
SUNY Upstate Medical University , Diagnostic Radiology
Medical School:
St. George's University School of Medicine
Fellowship:
Cincinnati Children's Hospital Medical Center
Internship:
Nassau University Medical Center
UnderGraduate:
Clemson University
Graduate:
Boston University School of Medicine , Master of Arts in Medical Science
Board Certifications
New York State Medical License (1970)
Ohio State Medical License (1970)
Alabama State Medical License (1970)
The American Heart Association (1970)
Honors and Awards
Iota Epsilon Alpha International Medical Honor Society, St. George's University Golden Key National Honor Society, Clemson University
Special Interests
Volunteer Activities: Resident Advisory Council, SUNY Upstate Medical University; Pediatric Inpatient Unit Volunteer, Boston, MA; Outreach Van Project, Boston, MA; Early Childhood Autistic Classroom Assistant, Roxbury, MA; Angel-Flight/Silver Wings SErvice Organization, Clemson, SC
Professional Organizations
Radiological Society of North America American College of Radiology Society of Pediatric Radiology American Association for Women Radiologists American Medical Association
Publications
McConnell MF, Bradley KT, Weiss SL, Cantor RM, Ultrasound Evaluation of Urachal Abscess in a Young Infant. Pediatric Emergency Care. 02/2015; 31(2):135-7. Bradley KT, Squires JE, Serai S, Meithke A, Wallihan DB. Constrast-enhanced MRI for Quantitative Assesment of Liver Function in Children. Abstract presented at the Europeab Society for Paediatric Radiology Annual Meeting by JE Squires, 06/2015; manuscript submitted to Journal of Pediatric Gastroenterology and Nutrition.