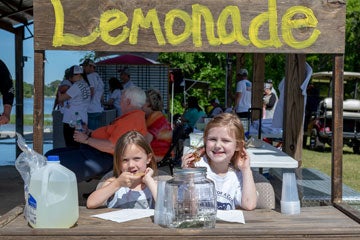 Help Children's of Alabama by using a Facebook fundraiser to ask your friends to donate, celebrate your birthday, honor a hero, or just because!
To start your fundraiser today, visit: facebook.com/fund/childrenshospitalofalabama
Click the Fundraisers tab.
Select the Raise Money button.
Tips for maximizing the potential of your Facebook Fundraiser:
Customize your fundraiser by uploading your own cover photo.
Set a fundraising goal that is personally meaningful to you.
Share your fundraiser to your Facebook profile and tell your followers why you are fundraising for Children's.
When friends donate, send them a personalized thank you message.
Don't forget to share your Facebook Fundraiser link on Instagram and Twitter too!