Pre-Adoption Medical Review
---
Pre-Adoption Medical Review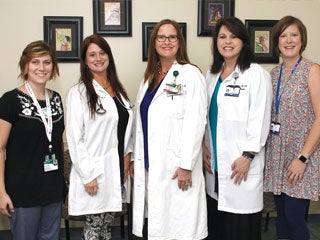 A pre-adopt medical review helps to interpret the medical, social, and developmental information provided by your agency regarding a child you may want to pursue for adoption. These pieces of information can come in the form of documents, photos, and videos. Our physicians will evaluate all of the information available on the child. As a part of our comprehensive health care center, we have the ability to access subspecialist for added resources when looking a child's file. These could consist of experts in genetics, neurology, cardiology, and others. Once the comprehensive review is completed, she will provide counsel on known diagnoses as well as recommendations for additional information needed.
A review of your child s file is typically completed within 3 days of receiving the complete file. Once completed, you will have a phone consultation with the physician to discuss findings and answer any questions. We also have a 24 hour expedited review option for an additional fee, should you need a review quickly.
In addition to the review, our On-Call and Prescription Services are included in the fee. Our nurse clinician will call in recommended prescriptions to your pharmacy for your child's use while in country. We will also provide you with our physician's "on-call" cell phone number that can be used while you are traveling abroad (messages left are typically returned within 24 hours).
Fee covers $550 Initial Pre-Adoption Medical Review / $650 Expedited (24 hour) Review.
"Blind Referral" Reviews
There are some countries that provide little to no information on a child prior to your travel overseas. In these situations, it is still possible to have a pre-adoption medical review on the information you receive once in country. We recommend that you contact us early in the process to arrange for these services. The services and fees are the same as a traditional pre-adopt review.
Pre-adopt Service Form (PDF)
Initial Intake Form (PDF)
Email Consent Form (PDF)